Traveling to Tibet is an opportunity for every traveler who wants to travel to Tibet because Tibet is not where everyone can access it. It's a complicated process to travel to Tibet. But if you find a proper Tibet travel agency who can help you through the process. It'll be much easier for you to arrange a family tour in Tibet.
How do I travel to Tibet with my kids?
Once you plan for your family trip to Tibet, the only thing that you should do is find a reliable Tibet tour operator. There are so many Tibet tour operators in Tibet and as well as in mainland China. You might go through a google search for the tour operators, and I suggest looking for reviews. I strongly recommend you contact a few Tibet tour operators and ask all the necessary questions first.
I would suggest Tibet tour operators in Tibet owned by Tibetans because they know their places and culture best. Tibet is unexplored for the rest of the world. It has had rich culture and tradition for centuries. Especially, Tibetan Buddhism culture and traditions play a significant role in the lives of local Tibetans in Tibet. Traveling to Tibet is like a treasure hunt for the kids because there are many things to explore and learn. This unique Tibetan culture will them in positive ways.
For that, you need a good local tour guide who knows about Tibetan culture and traditional stuff. The local Tibetan-owned travel agency will be the best choice for you and your kids because they know their rich culture and tradition better than anyone else.
After choosing a Tibet tour operator, the half work is done. Now you need to decide what type of tour you want to have because there are only two types of Tibet tour. Those are Tibet group Tours and Tibet Private tours. What the difference between them is.
Tibet Group Tour consists of random people who choose the same itinerary and form a group by Tibet tour operator. The tour operator will provide a local tour guide and a driver. They will take the tour as per your itinerary, and it is cheaper than the private tour. Mainly, there are 8-10 people in a group, but sometimes it depends on the situation.
The private tour is much more expensive, and once you choose your itinerary. The tour operator will provide you with a local tour guide and a driver. They'll take as per your tour itinerary, but it is more flexible than the group tour.
How do I choose the Tibet tour itinerary?
There are so many Tibet tours depending on the duration and the attractions. I would suggest researching some of Tibet's interests, and that'll help you choose a suitable Tibet tour itinerary for your family. The question is what your family wants from this trip. The most popular tours are cultural and spiritual tours, adventure tours (hiking and trekking), Tibet train tours, and overland tours. You can also apply for a customized Tibet tour.
Here are the brief insides of Tibet tours.
Tibet Cultural and Spiritual Tours
Tibet is known as the land of Shambala and mysterious, simply because of its rich and unique culture. Many mystical monasteries create a peaceful and spiritual environment that gives an exceptional experience for travelers. The sacred Tibet Buddhist retreat caves and stories inherited from centuries prove Tibet is known as forbidden land.
As the capital city of Tibet, Lhasa has many famous sights like Potala palace, Bakhor street, Jokhang Temple, Sera Monastery, and Drepung Monastery. The Holy Lhasa tour and Tibet cultural tours offer authentic experiences of Tibet by mingling among devoted pilgrims, blessed from ritual ceremonies, and breathing in the heady fragrance of incense in the numinous monasteries. The Tibet Spiritual tour will give you a better opportunity to explore Tibetan culture through Tibetan eyes by visiting typical Tibetan villages in Lhasa.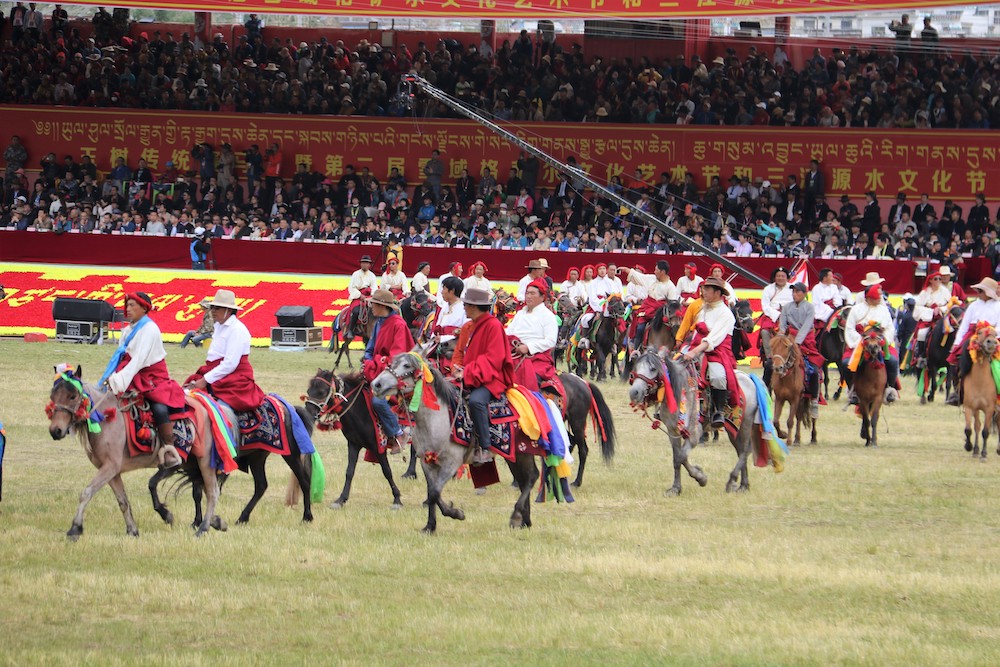 Tibet Adventure Tours
Tibet is the largest and highest plateau on the earth, and it is surrounded by the most extensive jumble of mountains found on any continent. It stretches for almost 1600 miles (2500km) and forms its entire southern boundary known as the Great Himalaya Range. And along its western extremity is the equally rugged Karakoram Range.
There are all fourteen of the world's highest peaks between these two ranges with altitude 8000m above sea level, including Mount Everest. The high plateau arid expanse from northern Tibet is the Changthang or the "Northern Plains." The Eastern Tibet is bounded by a succession of mountains where three of Asia's largest rivers cut deep, parallel gorges on their journey from the plateau to the sea.
Despite the natural beauties and astonishing landscapes, crystal blue plateau lakes, and mystical Buddhist culture, the diverse topography, and high-altitude climate made Tibet Trekking Tours the ultimate challenging target for many adventurers or professional trekkers.
Tibet is known as the heaven of adventurers on the earth too. So it is vital to get to know Tibet better and be well prepared for your lifetime experience in Tibet. These tours are specially made for those looking for a wilderness experience on the Tibetan plateau, get rid of mass tourism, and escape from the busy city life. To explore the peaceful nomadic atmosphere, the most popular Tibet trekking tours in Tibet; are the Mount Kailash trekking tour and Mount Everest Base Camp Trekking Tour.
Tibet Train Tours
The 1956km train from Golmud to Lhasa was finally inaugurated in July 2006, making it easier to go to Tibet. This thrilling train journey across the Tibetan plateau, from Golmud, climbs through the desert into the jagged caramel-colored mountains and endangered wildlife. The stunning natural lakes and amazing nomadic view of the Northern Tibetan plateau enrich your travel experiences. Despite the heavy demand for train tickets during the peak season, train journeys have become one of the world's classic train journeys.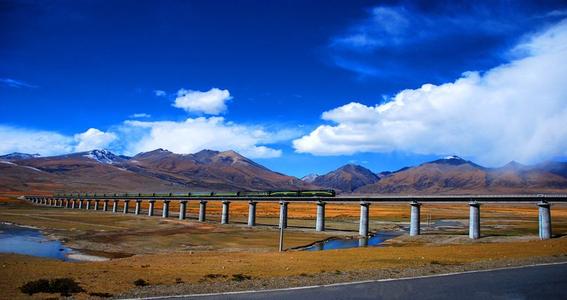 Tibet Overland Tours
There are several popular overland journeys to Tibet from Nepal, Chengdu, Qinghai, and Xinjiang. All the routes lead to different landscapes and different mysteries. However, the Tibet-Nepal overland remains one of the most popular and exciting road trips to many of our past clients by driving via EBC (Everest Base Camp) along the highest monastery in the world called Rongbuk (one of Nyingmapa order or sect in Tibetan Buddhism).
The Sichuan-Tibet routes pass through Linzhi or Kongpo (in Tibetan) is another magical land of beauties called the "Switzerland of Tibet." The overland journey from Lhasa to Xinjiang also shares numerous wonders like Holy Lake Manasaravor and Mt. Kailash, various wildlife animals, and spectacular landscapes around the Guge kingdom (The lost kingdom of Tibet). Though the overland tours are long driving, it passes through the beautiful remote villages and experience authentic cultures, which they can't achieve at any other time.