Planning a travel to Tibet is not as challenging as many people think, and with our excellent advisors, we can help with the planning of the trip, including where you want to visit, how to get there, where to stay whilst in Tibet, and a number of other things. Booking a tour in the Land of Snows has become so much easier with the changes in the regulations that no longer allow international travelers to tour the region unaccompanied, and while many people regard this as a nuisance, it has definitely made it easier to plan your Tibet tour.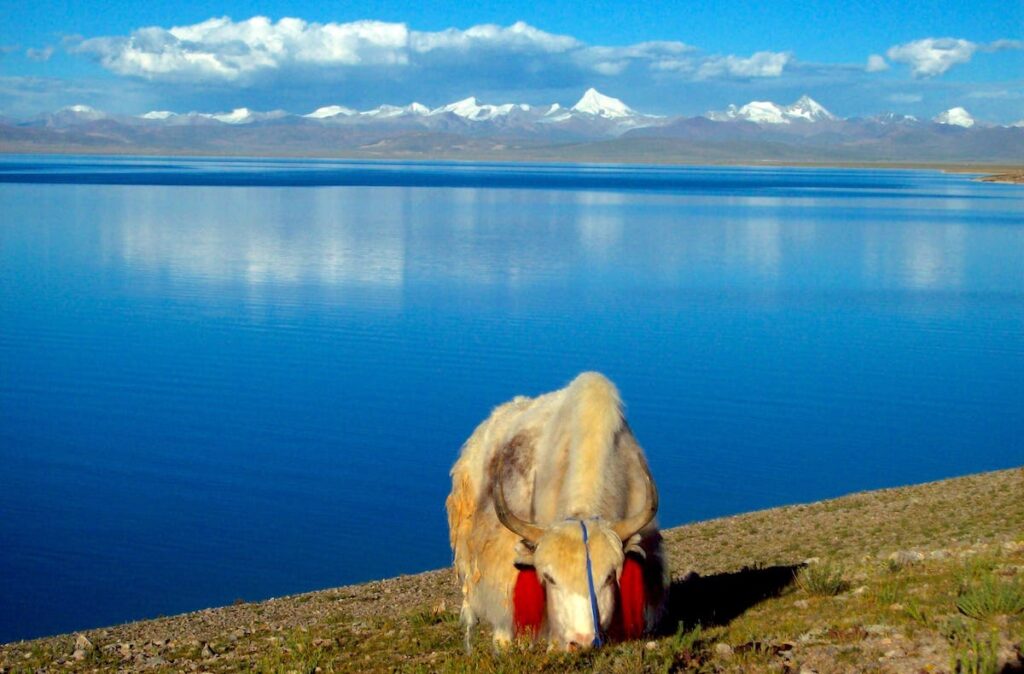 However, what we cannot plan for you, only advise you on, is where you enter Tibet from. There are currently two routes into Tibet, from mainland China and Nepal. And while both routes have their benefits, the decision about which way to get to Tibet can be confusing. So, the question is, which is the most convenient way to get to Lhasa? We have broken this down for you, giving you a better idea of how to choose between the two.
Traveling from Nepal
Traveling from Nepal to Tibet has its benefits, as well as its drawbacks. As Tibet's closest neighbor, Nepal is the only country with direct international access to Tibet. Nepal offers flights to Lhasa from Tribhuvan International Airport, as well as the option to cross the border into China overland. Tibet from Kathmandu has a visa benefit. The standard Chinese entry visa is not applicable to travel to Tibet from Nepal. Instead, a Group Tourist Visa is issued by the Chinese Embassy in Kathmandu. This visa is applied for once you arrive by our local representative in Nepal.
Flights to Lhasa
From Nepal, there are several flights a day to Lhasa in the peak months. However, there is usually only one day in the low season, from November to April. The flights are offered by Air China, Sichuan Airlines, and Tibet Airlines. The flight takes around 90 minutes to the Tibetan regional capital. The flight route actually crosses Mount Everest. If you get a seat on the left-hand side of the plane, you can clearly see the mountain summit on a clear day, lying around 2,000 meters below you.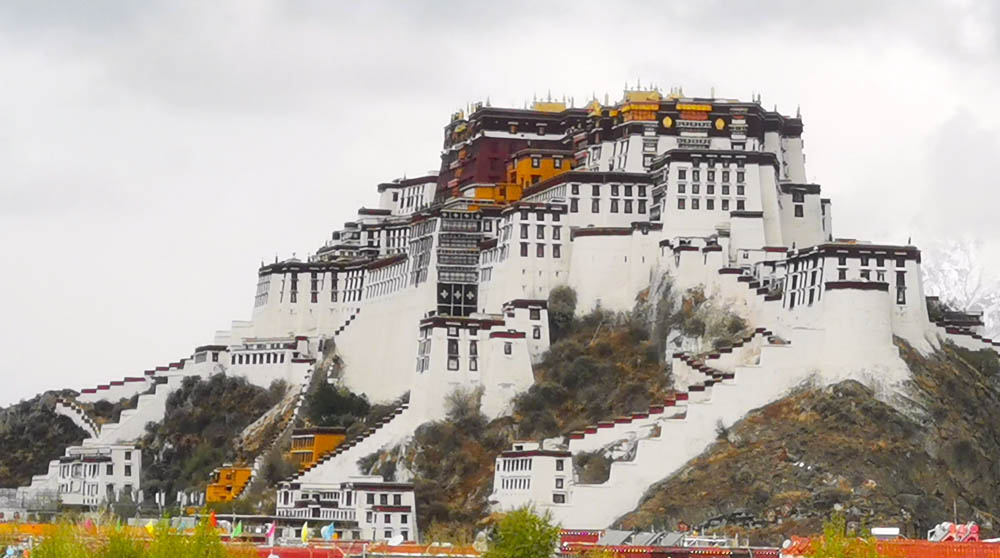 The major downside to traveling by flight from Kathmandu to Lhasa is the cost. While the flight is only short, it is one of the most expensive flights to Lhasa, costing US$ 259 for a direct one-way economy flight. Cheap flights are available but they are connecting flights, often through Chinese cities such as Chengdu, Xi'an, and Kunming. However, if time is of the essence, air travel is the most convenient option.
Overland to Lhasa
The overland route to Lhasa from Kathmandu is fast becoming a popular way to travel to Tibet. It includes a tour of the region, reversed from the route normally taken by Tibet travelers. The tour route starts at Gyirong Port, the Chinese border crossing checkpoint in Tibet.
It travels overland to Lhasa, following the Friendship Highway, part of China's longest road, the 5,000+-kilometer G318 National Highway. Acclimatization is done in Gyirong Town, in the stunning Gyirong Valley. The tour usually includes a trip to Mount Everest Base Camp the first major attraction you will visit in Tibet. Ending in Lhasa, with a two-day tour of the city's spectacular sights, this is an excellent option for Tibet travel.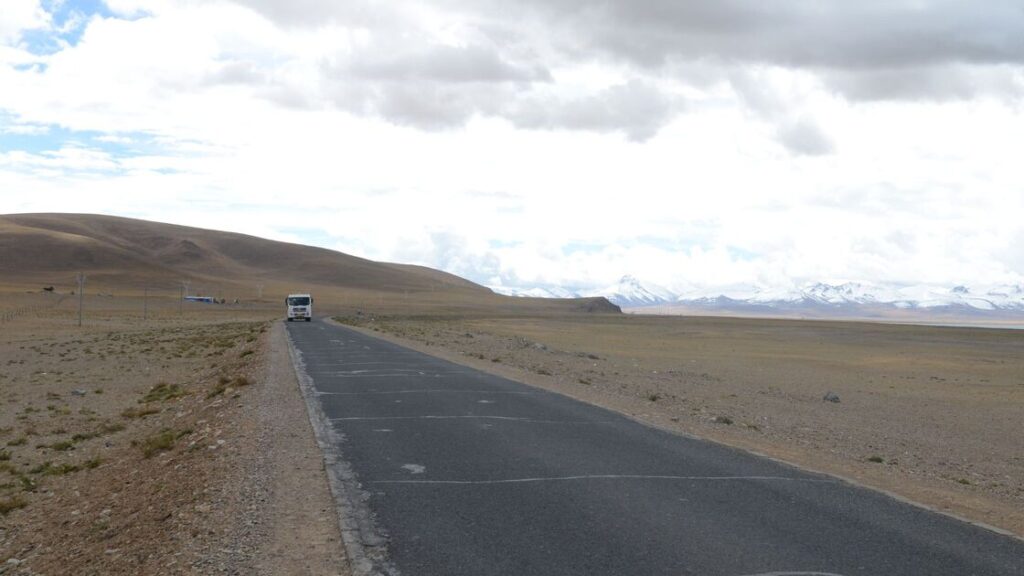 On the downside, this is not an option for those only traveling to Tibet to tour Lhasa, as you cannot drive direct to Lhasa from Gyirong Port. The preferred option for those taking a Lhasa-only tour is to fly when entering Tibet. And the downside of this is that you still need all the Tibet permits anyone traveling overland will need. This is despite not actually visiting many of the places they are valid for.
Traveling from Mainland China
Traveling from China has always been the main option for travelers to Tibet, and is still a major route into the region, with dozens of routes to take to Lhasa by flight and seven different cities from which to get the famous trains to Tibet.
On the downside, the summer season for travel to Tibet is very busy when traveling from China to the Roof of the World, and if you are planning your trip in the peak months, from May to October, you should book your trip well in advance, to ensure that you can get the train or flight tickets, which can book very fast in the summer months.
Flights to Lhasa
There are literally dozens of flights to Lhasa every day from many airports across China. Direct flights to Tibet operate from Chongqing, Xi'an, Chengdu, Beijing, Changsha, Diqing, Guiyang, Kunming, Lijiang, Mianyang, Xining, Yibin, and Zhengzhou. No matter where you are in China, there is an airport within a few hundred kilometers with a direct flight to Tibet. The cost depends on where you fly from.
Flights from cities such as Chongqing, Xi'an, and Chengdu can be really cheap if you search the internet a little. You can get deals for as little as 58 US dollars for a one-way economy flight to Lhasa. However, as you get further away from Tibet, the flight cost increases dramatically. Flights from Beijing cost as much as 500-600 US dollars for that same one-way economy ticket.
Trains to Lhasa
For travelers that want to spend a bit of time relaxing on their way to Tibet, there is no better way to travel than on luxurious trains to Tibet. Since the opening of the Qinghai Tibet Railway in 2006, there are now seven gateway cities across China that run trains to the high-altitude plateau region.
These cities are Guangzhou, Beijing, Shanghai, Lanzhou, Chengdu, Chongqing, and Xining. Not all of them run daily, with four of the seven running trains every other day. However, this delightful experience is now becoming one of the most popular ways to get to Tibet.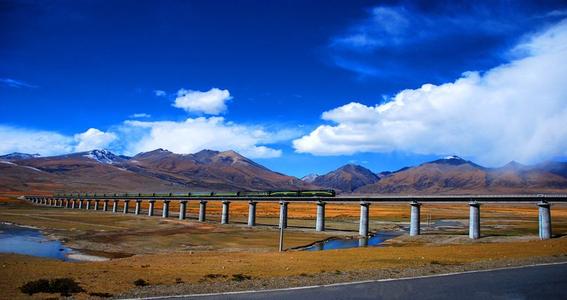 The benefit of taking the train is more evident when traveling from cities further from Tibet, such as Guangzhou, Shanghai, and Beijing. The cost of flights from these farther cities is much higher than a train ticket, often two to three times as much. This makes traveling by train the cheapest option for many travelers.
While train journeys can take 2-3 days to reach Lhasa, covering 3,000-4,000 kilometers, depending on your departure location, the journey is one of relaxation and ease, with comfortable beds to sleep in and a great dining car to eat in, as well as some of the best views in China, as the trains steam through the countryside.
Train journeys are also an advantage for those wanting to see more of the Tibetan plateau region, as most trains that run to Lhasa cross the plateau from Tanggula Pass to the Tibetan capital during the day. This gives you the opportunity to see some northern plateau areas not normally seen on a Tibet tour.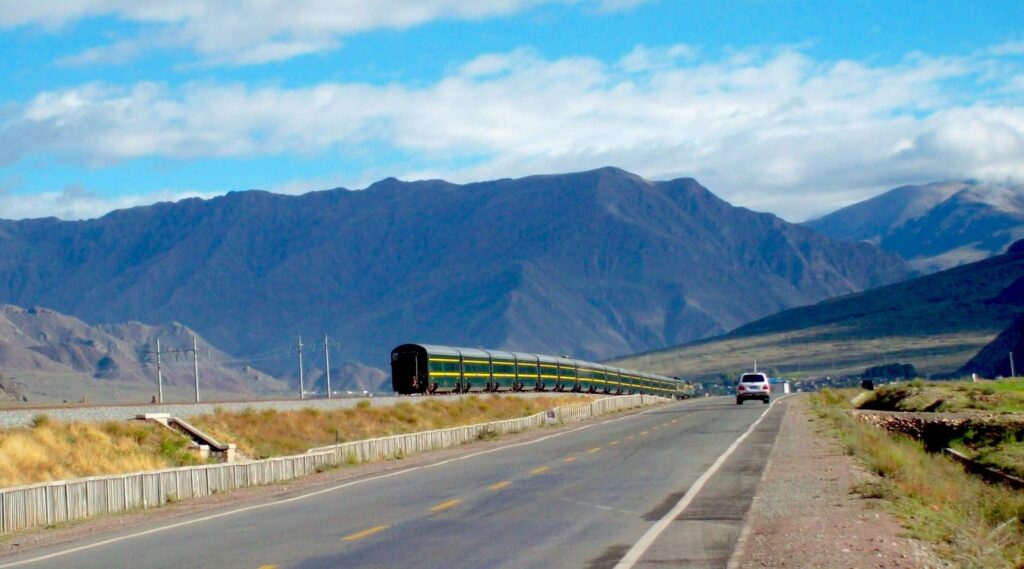 However, trains have a downside, believe it or not. The main one is the time to travel to Tibet. Even the shortest train, from Xining in Qinghai Province, takes 22 hours to the Tibetan capital. The longest trip, from Guangzhou in Guangdong Province in southern China, takes around 55 hours to arrive. The trains are not always the cheapest option in the winter months either, as flights from October to March can often be found at prices even cheaper than the trains from Chengdu and Chongqing.