Are you dreaming of exploring the mystical land of Tibet? With its astonishing landscapes, rich cultural heritage, and spiritual significance, Tibet is a destination that captivates the hearts of many travelers. However, planning a trip to Tibet can be a bit challenging due to its unique geographical location and strict travel regulations. But fear not! In this guide, we will walk you through the process of booking a Tibet tour, ensuring a smooth and unforgettable journey.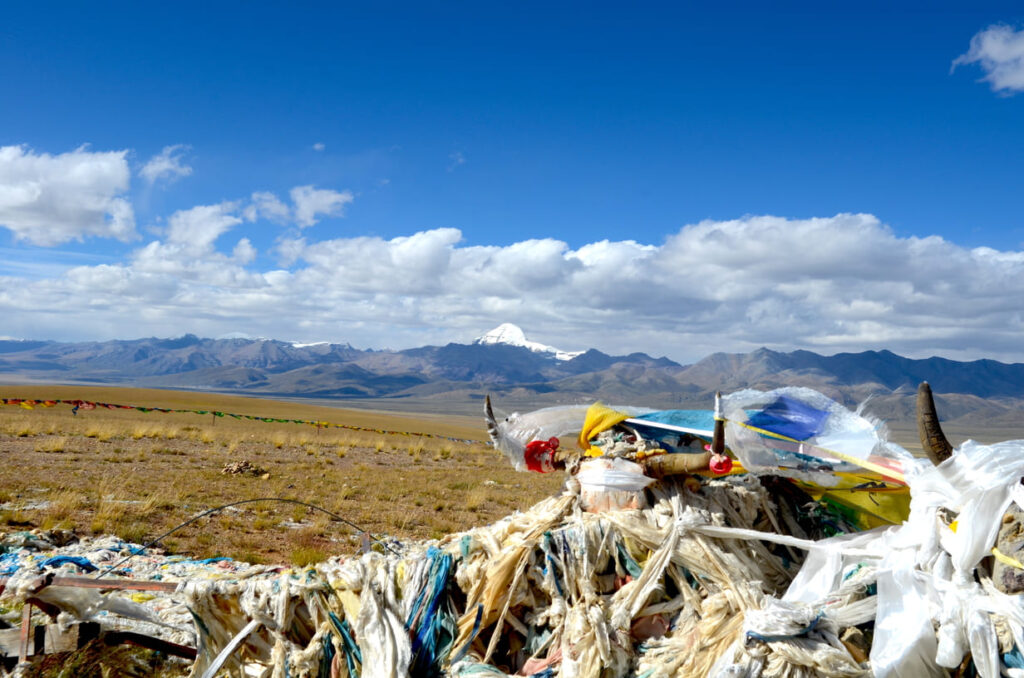 Step 1: Research and Plan Ahead
Before embarking on your Tibet adventure, it's crucial to conduct thorough research and plan your trip well in advance. Start by familiarizing yourself with Tibet's geography, climate, and major attractions. Decide on the duration of your trip and the places you wish to visit, such as Lhasa, Mount Everest, or the sacred Lake Namtso.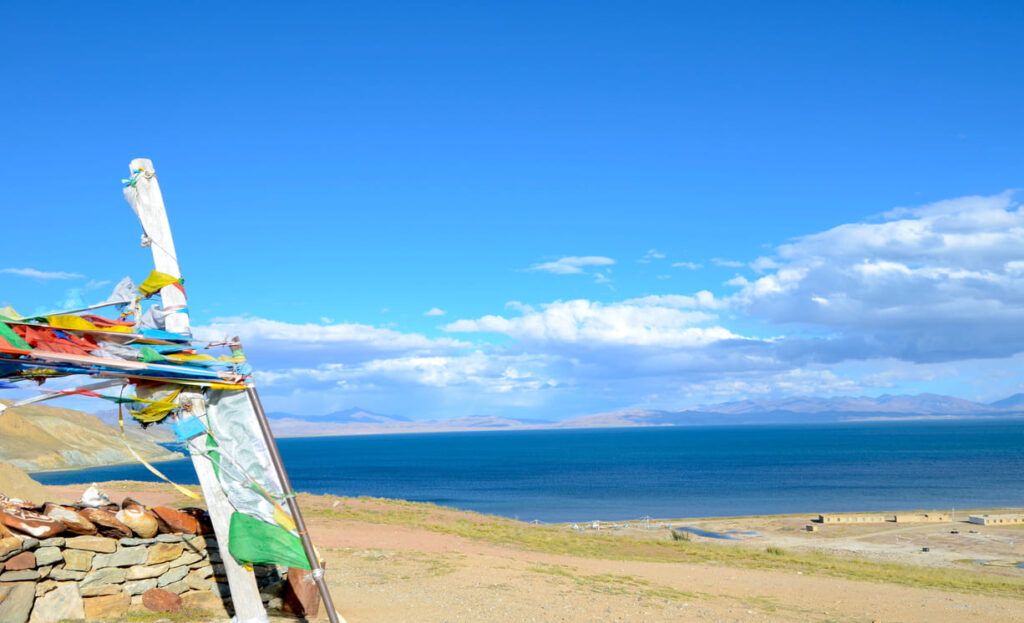 There are several important factors to consider. Tibet is a unique and culturally rich destination, but it also presents some challenges due to its high altitude and remote location. To ensure a smooth and enjoyable trip, here are some key things to keep in mind before traveling to Tibet:
Acclimatization: Tibet is known as the "Roof of the World" due to its high altitude. Lhasa, the capital city, sits at an elevation of around 3,650 meters (11,975 feet). It's crucial to allow your body enough time to acclimatize to the altitude to avoid altitude sickness. Take it easy during the first few days, stay hydrated, and avoid strenuous activities.
Permits and Documentation: Tibet requires special permits for foreign travelers, in addition to a Chinese visa. These permits are usually arranged by travel agencies or tour operators. Make sure to obtain the necessary permits well in advance to avoid any last-minute complications.
Travel Restrictions: Tibet has certain travel restrictions in place, especially for independent travelers. Foreign tourists are required to be part of an organized tour group and must be accompanied by a licensed tour guide. It's important to plan your trip through a reputable travel agency that can assist you with the necessary arrangements.
Weather and Climate: Tibet experiences extreme weather conditions, with cold winters and mild summers. It's essential to pack appropriate clothing for the season you plan to visit. Layered clothing, including warm jackets, hats, gloves, and sturdy footwear, is recommended. Don't forget to bring sunscreen and sunglasses to protect yourself from the strong sunlight at high altitudes.
Health and Safety: Prioritize your health and safety during your trip to Tibet. Consult with your healthcare provider before traveling to ensure you are in good health and discuss any necessary vaccinations. It's also advisable to carry a basic first aid kit, including medications for altitude sickness, headaches, and stomach issues.
Respect Local Customs and Culture: Tibet has a deeply rooted Buddhist culture, and it's important to respect local customs and traditions. Dress modestly, especially when visiting monasteries and religious sites. Seek permission before taking photographs of people or religious artifacts, and be mindful of local customs and etiquette.
Language and Communication: English is not widely spoken in Tibet, especially in remote areas. Learning a few basic phrases in Tibetan or Mandarin can be helpful in communicating with locals. It's also a good idea to have a translation app or a pocket dictionary handy.
Money and Banking: Cash is still widely used in Tibet, so it's important to carry enough local currency (Chinese Yuan) for your trip. ATMs and credit card facilities may not be readily available in remote areas, so it's advisable to carry enough cash for your entire stay.
Pack Essentials: In addition to appropriate clothing, there are a few essential items you should pack for your Tibet tour. These include a good quality sleeping bag, a reusable water bottle, a high SPF sunscreen, a hat, a good camera to capture stunning landscapes, and extra batteries or power banks.
Respect the Environment: Tibet is home to stunning natural landscapes and sacred sites. It's crucial to be a responsible traveler and respect the environment. Avoid littering, stick to designated trails, and follow the guidance of your tour guide to minimize your impact on the fragile ecosystem.
By keeping these important factors in mind, you can ensure a safe, enjoyable, and culturally enriching experience during your Tibet tour. Remember to plan ahead, choose a reputable travel agency, and embrace the unique beauty and spirituality that Tibet has to offer.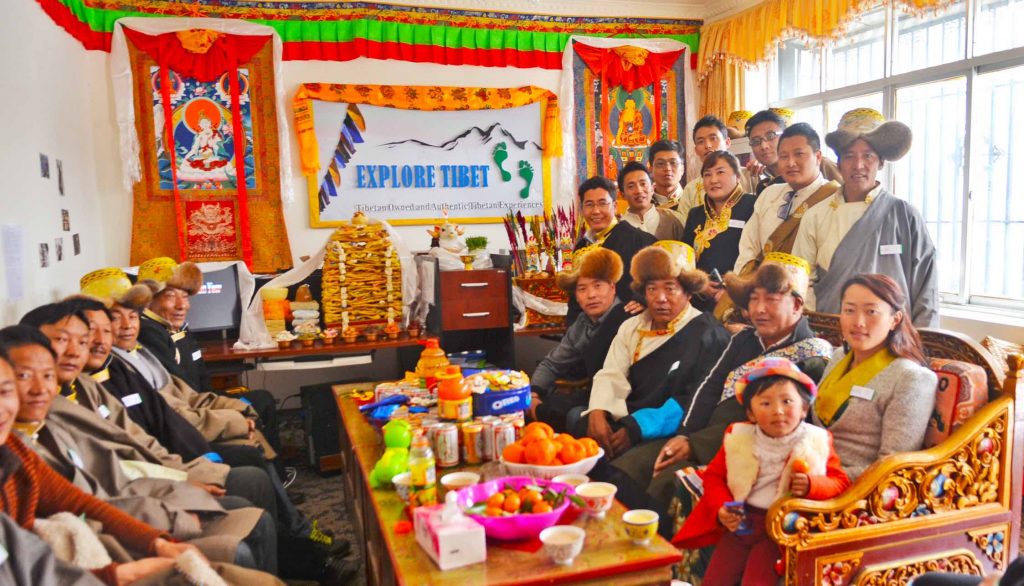 Step 2: Choose a Reliable Tour Operator
Selecting a reputable tour operator is key to a successful Tibet tour. Look for companies that specialize in organizing trips to Tibet and have a good track record of customer satisfaction. Read reviews, compare prices, and consider the services they offer, such as transportation, accommodation, and knowledgeable guides.
When it comes to choosing a reliable tour operator in Tibet, there are several reputable companies that have established themselves over the years. Here are some top tour operators known for their reliability and quality service in Tibet:
It's important to note that these are just a few examples of reliable tour operators in Tibet. When choosing a tour operator, it's always a good idea to do thorough research, read reviews, and compare services and prices to find the one that best suits your needs and preferences. Additionally, consider reaching out to travel forums or seeking recommendations from fellow travelers who have visited Tibet.
Step 3: Obtain the Necessary Permits
Traveling to Tibet requires several permits, including the Tibet Travel Permit, Alien's Travel Permit, and Military Permit (if visiting restricted areas). Your tour operator will assist you in obtaining these permits, but it's essential to provide them with the required documents, such as a scanned copy of your passport and Chinese visa.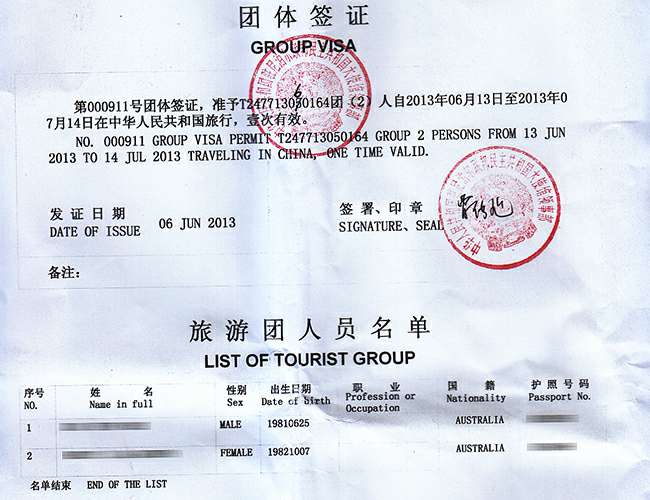 To travel to Tibet, foreign tourists are required to obtain several permits in addition to a Chinese visa. These permits are necessary due to the unique political and geographical situation of Tibet. Here are the main permits you will need:
Chinese Visa: Before entering Tibet, you must first obtain a Chinese visa from a Chinese embassy or consulate in your home country. The type of visa will depend on your travel purposes, such as a tourist (L) or business (M) visa.
Tibet Travel Permit (TTP): The Tibet Travel Permit, also known as the Tibet Entry Permit or TTP, is the primary permit required for foreign tourists to enter Tibet. It is issued by the Tibet Tourism Bureau (TTB) and is obtained through a registered tour operator or travel agency. You cannot apply for this permit individually; it must be arranged through a tour operator.
Alien's Travel Permit (ATP): The Alien's Travel Permit is required for travel to certain restricted areas in Tibet, such as Everest Base Camp, Mount Kailash, and certain border regions. This permit is obtained after arriving in Tibet and is arranged by your tour operator.
Military Permit: If you plan to visit military-sensitive areas or engage in certain activities like trekking or mountaineering, you may need a Military Permit. This permit is obtained through the local military office and is usually arranged by your tour operator.
It's important to note that these permits are typically arranged by your tour operator or travel agency as part of your travel package. Independent travel is not allowed in Tibet, and you must be part of an organized tour group with a licensed tour guide.
To obtain the necessary permits, you will need to provide your passport details, Chinese visa, and other relevant information to your tour operator well in advance. They will handle the permit application process on your behalf. It's advisable to plan your trip and apply for the permits well in advance to allow for any processing delays.
Remember, the permit requirements and application process may change, so it's always a good idea to consult with your tour operator or check the latest information from official sources before traveling to Tibet.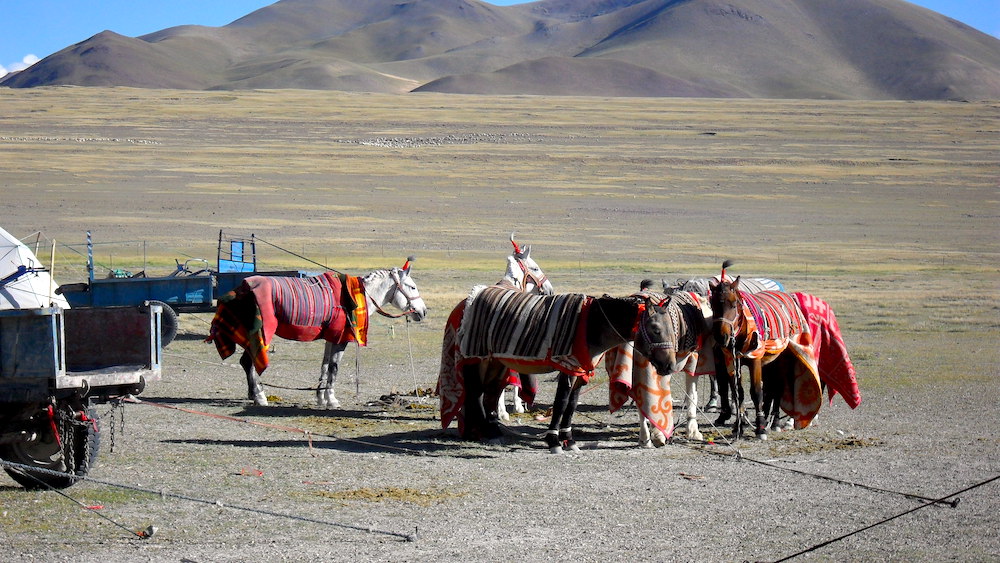 Step 4: Decide on the Type of Tour
Tibet offers a variety of tour options to suit different preferences and interests. You can choose from group tours, private tours, trekking tours, cultural tours, or even spiritual retreats. Consider your budget, travel style, and personal preferences when selecting the type of tour that best suits you.
Tibet offers a wide range of captivating tours that showcase its unique culture, stunning landscapes, and spiritual heritage. Here are five popular Tibet tours that provide a diverse and enriching experience:
These are just a few examples of the diverse Tibet tours available. Depending on your interests and preferences, you can choose a tour that aligns with your desired experiences, whether it's cultural immersion, spiritual exploration, adventure, or a combination of these elements. Remember to select a reputable tour operator who can provide knowledgeable guides and ensure a safe and memorable journey.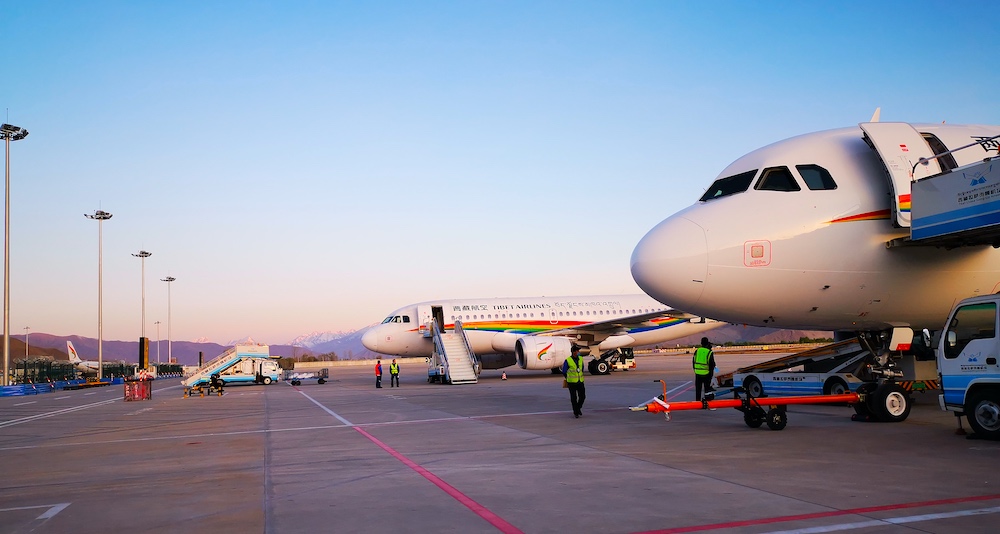 Step 5: Book Flights and Accommodation
Once you have finalized your tour itinerary, it's time to book your flights and accommodation. Flights to Tibet usually depart from major Chinese cities like Beijing, Chengdu, or Shanghai. Check for the best deals and book your tickets well in advance to secure your preferred dates. Your tour operator can assist you in booking accommodation in Tibet, ensuring a comfortable stay during your trip.
Flights to Tibet
When it comes to flying to Tibet, the main gateway is Lhasa Gonggar Airport (LXA), which is located approximately 62 kilometers southwest of Lhasa, the capital city of Tibet. Here are some key points to consider when looking for flights to Tibet:
International Flights: Lhasa Gonggar Airport has direct international flights from a few major cities, including Kathmandu (Nepal), Chengdu (China), and Delhi (India). These flights are operated by airlines such as Air China, Sichuan Airlines, and Nepal Airlines.
Domestic Flights: If you are already in China, you can take a domestic flight to Lhasa from various cities, including Beijing, Shanghai, Chengdu, Xi'an, and Kunming. Several airlines operate domestic flights to Lhasa, including Air China, China Eastern Airlines, Tibet Airlines, and Sichuan Airlines.
Connecting Flights: If there are no direct flights from your location to Lhasa, you may need to take connecting flights through major Chinese cities like Chengdu, Beijing, or Shanghai. It's advisable to check with airlines or travel agencies to find the most convenient flight options for your journey.
Flight Availability: Flights to Tibet can be limited, especially during peak travel seasons. It's recommended to book your flights well in advance to secure your preferred travel dates and avoid any last-minute complications.
Altitude Considerations: When flying to Tibet, it's important to be aware of the high altitude of Lhasa Gonggar Airport (3,570 meters or 11,710 feet). Some travelers may experience symptoms of altitude sickness upon arrival. It's advisable to take it easy, stay hydrated, and allow your body time to acclimatize before engaging in strenuous activities.
Permits: Remember that to enter Tibet, you will need to obtain the necessary permits, as mentioned earlier. These permits are typically arranged by your tour operator or travel agency and are required for both domestic and international travelers.
It's recommended to check with airlines, travel agencies, or online flight booking platforms to find the most up-to-date information on flight schedules, availability, and prices for your specific travel dates and departure location.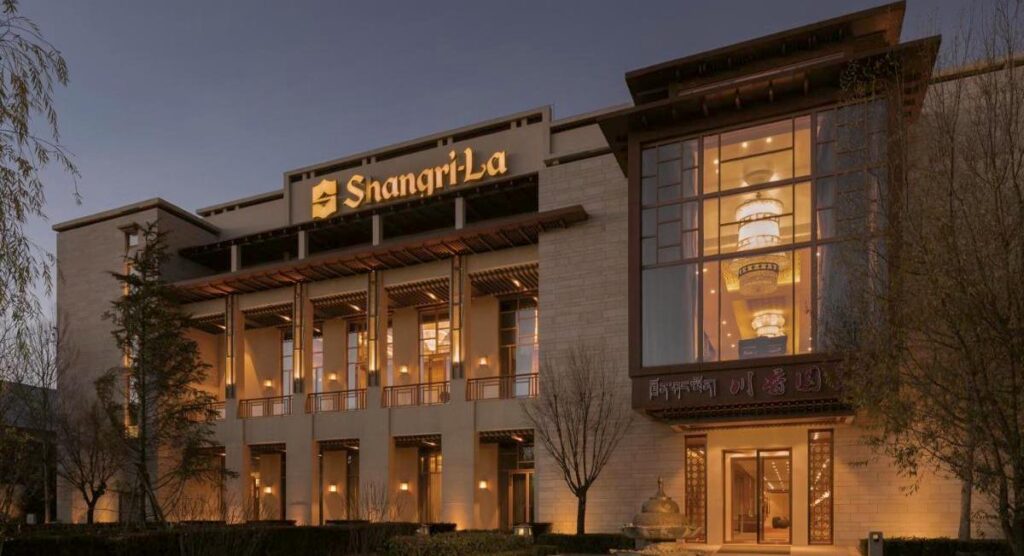 Top accommodations in Tibet
Tibet offers a range of accommodations that cater to different budgets and preferences. Here are some top accommodations in Tibet known for their comfort, service, and unique Tibetan ambiance:
St. Regis Lhasa Resort: Located in the heart of Lhasa, the St. Regis Lhasa Resort offers luxurious accommodations with stunning views of the city and the surrounding mountains. The resort features spacious rooms, a spa, multiple dining options, and a dedicated butler service.
Shangri-La Hotel Lhasa: Situated near the Potala Palace, the Shangri-La Hotel Lhasa combines modern comfort with traditional Tibetan design elements. The hotel offers well-appointed rooms, a spa, a fitness center, and several dining options.
InterContinental Lhasa Paradise: Nestled amidst the picturesque Nyang River Valley, the Inter-Continental Lhasa Paradise provides a tranquil retreat away from the city center. The hotel features elegant rooms, a spa, an indoor pool, and a rooftop terrace with panoramic views.
House of Shambhala: Located in the heart of Lhasa's old town, the House of Shambhala is a boutique hotel that offers a cozy and authentic Tibetan experience. The hotel features beautifully decorated rooms, a rooftop terrace, and a Tibetan restaurant serving local cuisine.
Songtsam Retreat at Shangri-La: Situated in the enchanting town of Shangri-La, this boutique retreat offers a serene and immersive experience in Tibetan culture. The retreat features spacious rooms with traditional Tibetan decor, a library, a meditation room, and a restaurant serving organic Tibetan cuisine.
Tashi Choeta Boutique Hotel: Located in the historic Barkhor area of Lhasa, Tashi Choeta Boutique Hotel offers comfortable rooms with Tibetan-style furnishings. The hotel has a rooftop terrace with panoramic views, a restaurant serving Tibetan and international cuisine, and a Tibetan tea house.
Norden Camp: For those seeking a unique and eco-friendly experience, Norden Camp offers luxury tented accommodations in the stunning Tibetan countryside. The camp provides spacious tents with modern amenities, a restaurant serving organic cuisine, and various outdoor activities.
These are just a few examples of the top accommodations in Tibet. It's important to note that availability and quality may vary, so it's advisable to book in advance and choose accommodations that align with your preferences and travel plans.
Step 6: Pack Wisely
Tibet's high altitude and unpredictable weather require careful packing. Make sure to pack warm clothing, including thermal layers, a down jacket, hats, gloves, and sturdy walking shoes. Don't forget essentials like sunscreen, sunglasses, a first aid kit, and any necessary medications. It's also advisable to bring a reusable water bottle to stay hydrated throughout your journey.
Step 7: Prepare for Altitude Sickness
Tibet's average elevation is over 4,000 meters (13,000 feet), and altitude sickness can be a concern for many travelers. To minimize the risk, it's recommended to spend a few days acclimatizing in Lhasa before venturing to higher altitudes. Stay hydrated, avoid strenuous activities, and consult your doctor about any necessary medications or precautions.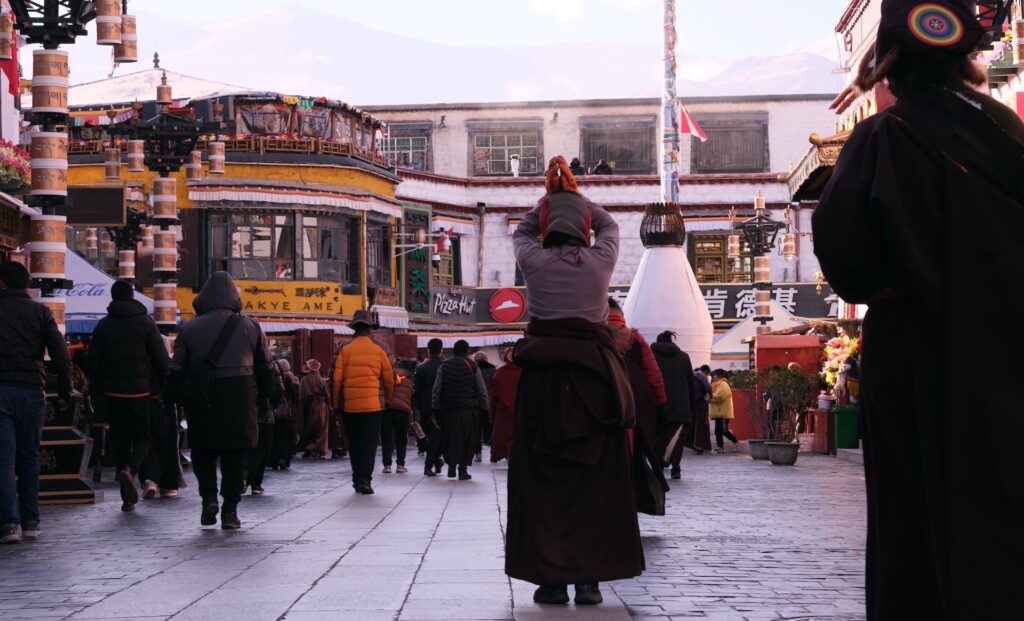 Step 8: Immerse Yourself in Tibetan Culture
Tibet is not just about stunning landscapes; it's also a treasure trove of ancient traditions and spirituality. Take the time to immerse yourself in Tibetan culture by visiting monasteries, witnessing traditional ceremonies, and interacting with the friendly locals. Respect their customs and traditions, and be open to experiencing the unique spiritual atmosphere that permeates the region.
Step 9: Respect the Environment and Local Communities
As responsible travelers, it's crucial to respect the environment and local communities in Tibet. Follow the principles of sustainable tourism by minimizing your ecological footprint, disposing of waste properly, and supporting local businesses. Engage in meaningful cultural exchanges and be mindful of the impact your actions may have on the delicate ecosystem of this pristine region.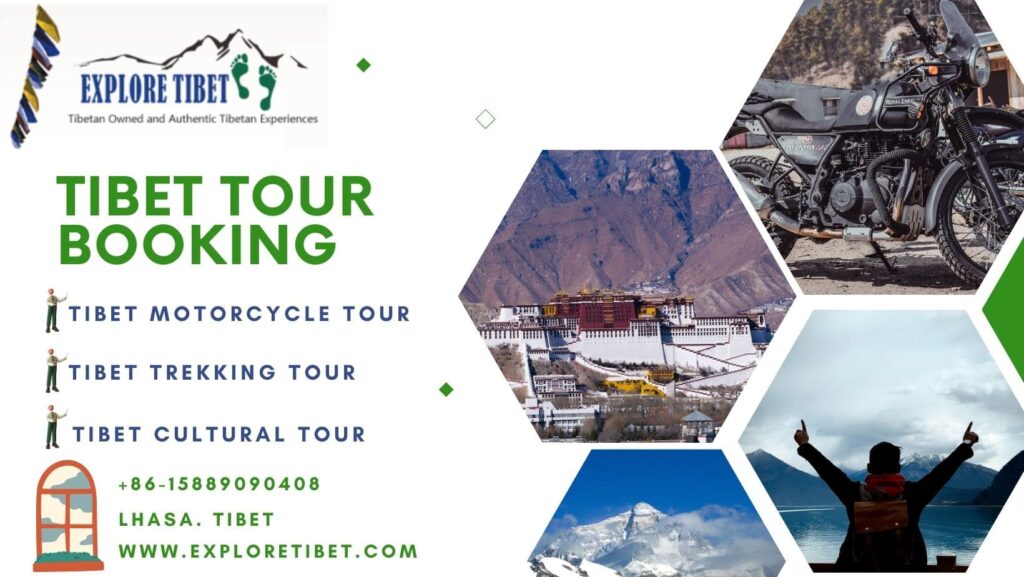 Step 10: Capture Memories and Embrace the Journey
Finally, don't forget to capture the magical moments of your Tibet tour through photographs and journaling. Embrace the journey with an open heart and mind, allowing the beauty and spirituality of Tibet to leave a lasting impression on your soul.
By considering these factors and planning your Tibet tour with a reputable tour operator, you can embark on a memorable journey that combines cultural immersion, natural beauty, and spiritual exploration in this captivating region.