Tibet, with its awe-inspiring landscapes, rich cultural heritage, and profound spirituality, is a destination that captivates the hearts of travelers from around the world. If you're planning a trip to this stunning region, joining a Tibet group tour is an excellent way to make the most of your experience. In this, we will explore the top Tibet group tours that offer a comprehensive and immersive journey into the spiritual heart of Tibet.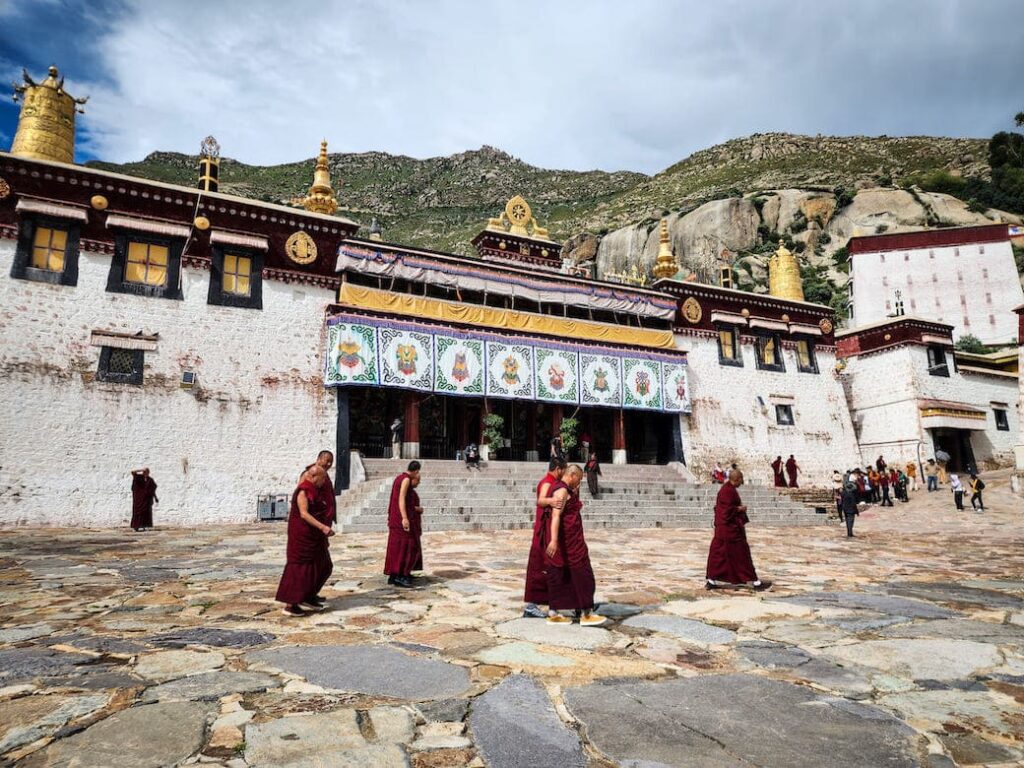 The Best Attractions of Tibet
Radiating from the capital city of Lhasa, Tibet boasts a myriad of attractions that will leave you in awe. The spiritual heart of Tibet, Lhasa is adorned with magnificent Buddhist architectural wonders. The iconic Potala Palace, a UNESCO World Heritage Site, is a must-visit.
Embark on a hike to this majestic palace and be amazed by its grandeur. Another significant site is the Jokhang Temple, home to a life-sized statue of the 12-year-old Buddha. Don't miss the opportunity to join the kora around the holy Barkhor Street, a spiritual pilgrimage route that encircles the Jokhang Temple.
For a deeper understanding of Tibetan Buddhism, explore the "Great Three Gelugpa Monasteries" – Drepung Monastery, Sera Monastery, and Ganden Monastery. These monasteries provide a glimpse into the monastic life and the mysteries of Tibetan Buddhism.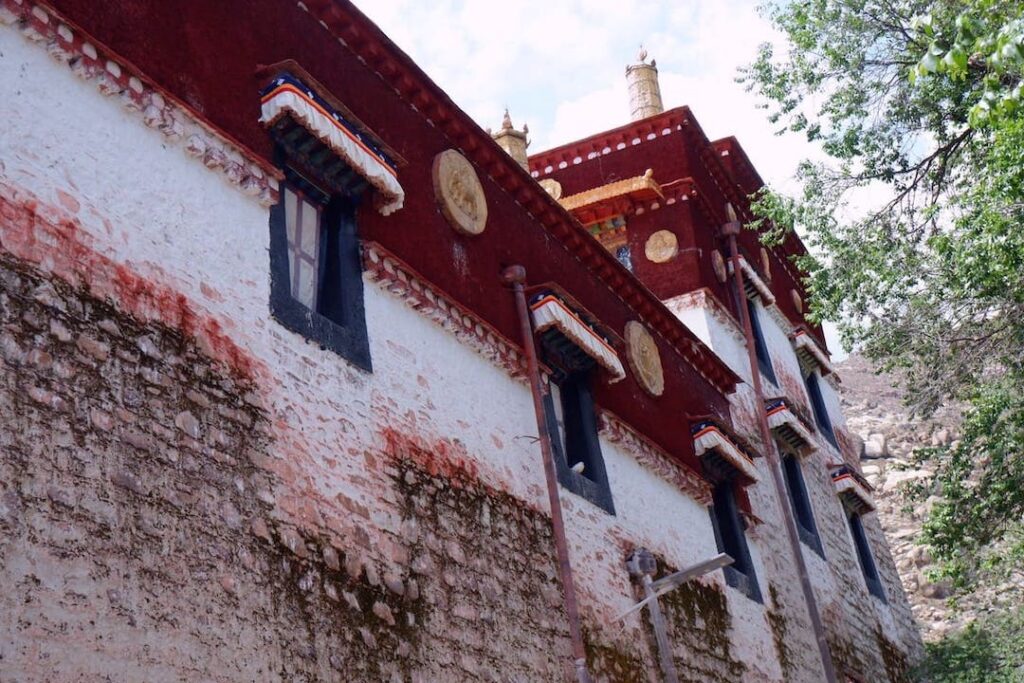 To immerse yourself in the serenity of Tibet's natural beauty, visit the tranquil Namtso Lake, located approximately 250km from Lhasa. As the world's highest saline lake, Namtso Lake offers a picturesque setting for meditation and leisurely strolls.
For those seeking an adventure to the famous Mt. Everest, a Tibet group tour is the perfect choice. Traveling from Lhasa to Everest Base Camp (EBC), you'll encounter breathtaking landscapes along the way. Admire the turquoise Yamdrok Lake and marvel at the massive Karola Glacier. Make a stopover at Gyantse and explore the Nepali-style Kumbum stupa in Palcho Monastery. Journey onward to Shigatse and visit the legendary Tashilunpo Monastery before reaching EBC. Experience the panorama of the Himalayan Range at the renowned Gawu La Pass (5198m) and explore the world's highest Buddhist site, Rongbuk Monastery, located at EBC.
For a truly transformative experience, consider embarking on a pilgrimage to Mt. Kailash and the holy Manasroavar Lake. These sacred sites hold immense importance for both local Tibetans and global travelers. Additionally, explore the mysterious Guge Kingdom and witness the magnificent clay forest in Zanda.
Duration of Tibet Group Tours
The duration of a Tibet group tour depends on your interests, desired destinations, and the activities you wish to partake in. If you're looking for a classic Tibet tour in Lhasa, typically 4 days are sufficient. For an extended exploration of heavenly Namtso Lake, allocate an additional 2 days for the long drive.
To embark on the popular Lhasa to EBC tour, dedicate 8 days to fully experience the journey. Spend 3 days in Lhasa for sightseeing and acclimatization, then proceed to EBC on Day 4 and Day 5 before returning to Lhasa.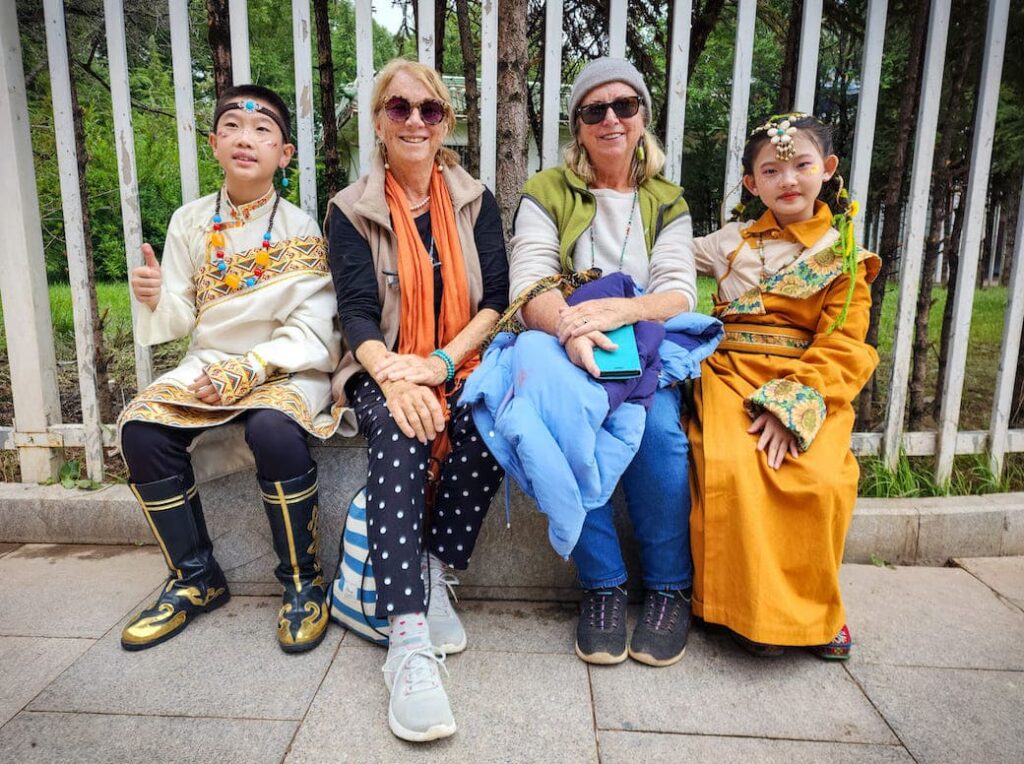 If you plan to combine Tibet and Nepal in one trip, a recommended option is the epic Lhasa to Kathmandu overland tour via EBC, which takes 7 days before exiting Tibet into Nepal on Day 7.
For a pilgrimage tour to Mt. Kailash in Ngari, a minimum of 15 days is necessary. Other activities such as trekking or cycling in Tibet may require varying durations ranging from 5 to 23 days. Regardless of your interests, our travel consultants are available to assist you in planning the perfect Tibet tour.
Cost Considerations for Tibet Group Tours
The cost of a Tibet tour can vary significantly depending on several factors, including the tour season, the number of travelers, and personal preferences for accommodations, dining, and guide services. For a minimal cost, a 4-day Lhasa small group tour with 3-star accommodation during the winter season starts from $460. However, it's important to consider personal expenses for dining, and souvenirs, as well as costs for flights and Chinese visas, which can significantly impact the total cost.
Opting for small group tours remains the best choice for budget-conscious travelers, as it allows you to share the tour cost with fellow global tourists.
Booking a Tibet Group Tour
Booking a Tibet group tour is a seamless process with our dedicated team. Follow these simple steps to secure your Tibet adventure:
Step 1: Email your inquiry to us and discuss your Tibet plan with our professional travel consultant.
Step 2: Reach an agreement on the proposed tour itinerary and sign the tour contract.
Step 3: Pay the deposit, which typically ranges from 30% to 50% of the tour quotation.
Step 4: Obtain your Chinese Visa and email a photo of it along with your passport information.
The rest will be taken care of by our team, including obtaining the necessary Tibet Permit, hotel bookings, and other arrangements to ensure a smooth and enjoyable journey.
Choosing the Best Time to Tour Tibet
Tibet offers a unique experience throughout the year, except for the period from late February to March. For optimal weather conditions and fantastic visibility, plan your visit between April and early June or from September to October. These months are free from the influence of the monsoon season, providing mild weather and ideal conditions for outdoor activities.
If you're a student or traveling on a budget, consider visiting Tibet from November to mid-February, during the off-season, to save money. Aside from cost savings, you'll also enjoy less crowded attractions and a vibrant atmosphere during major religious festivals such as the Saga Festival (May or June), Shoton Festival (August), the Tsongkhapa Butter Lamp Festival (December), and the Tibetan New Year (February).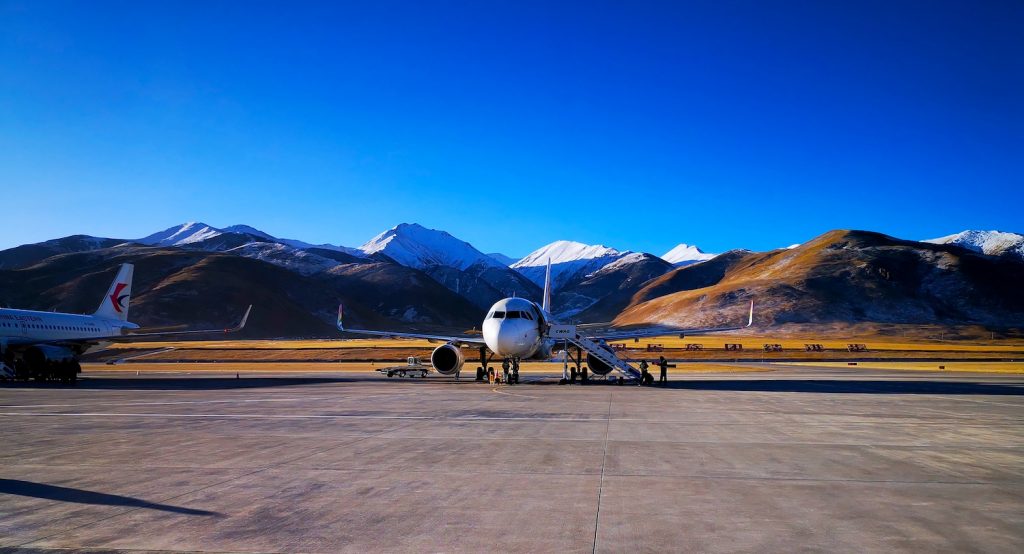 Traveling to Lhasa: Flight or Tibet Train?
When planning your journey to Lhasa, consider the option of traveling by Tibet train if time is not a constraint. Traveling by train is a cost-effective and punctual alternative that allows for better acclimatization to the altitude compared to flying.
The train journey from Golumd to Lhasa offers an incredible window view, providing a true sense of traveling on the road. The scenic route showcases the beauty of the landscape as you make your way to Lhasa. It comes highly recommended for those seeking a unique travel experience.
Preventing Altitude Sickness in Tibet
Altitude sickness is a common concern for travelers visiting Tibet. It's important to take precautions to ensure a comfortable and safe journey. Here are some tips to prevent acute altitude sickness:
Upon arrival in Lhasa, expect physical responses to the altitude change, such as a higher pulse rate, shortness of breath, dizziness, and slight headaches. Stay calm and allow your body time to adjust.
Avoid rushing to visit attractions immediately after arrival. Take the time to rest and acclimatize at your hotel. Adequate sleep is crucial for avoiding altitude sickness.
Stay hydrated by drinking plenty of water throughout your journey. It's essential to maintain hydration at higher altitudes.
Avoid rapid ascents of more than 1500m or 2500m in a single day. Gradual altitude gain is key to preventing acute altitude sickness. If possible, travel to higher altitudes during the day and sleep at lower elevations at night.
Prepare for colder temperatures, even during summer months, as you pass through high passes. Wearing a down jacket can help minimize the risk of catching a cold.
Rest assured that our Tibet tour packages are carefully crafted by our travel experts, ensuring a pleasant and safe journey. We provide ample oxygen supply and first-aid kits, including hyperbaric oxygen chambers at extreme locations such as Everest Base Camp and Mt. Kailash.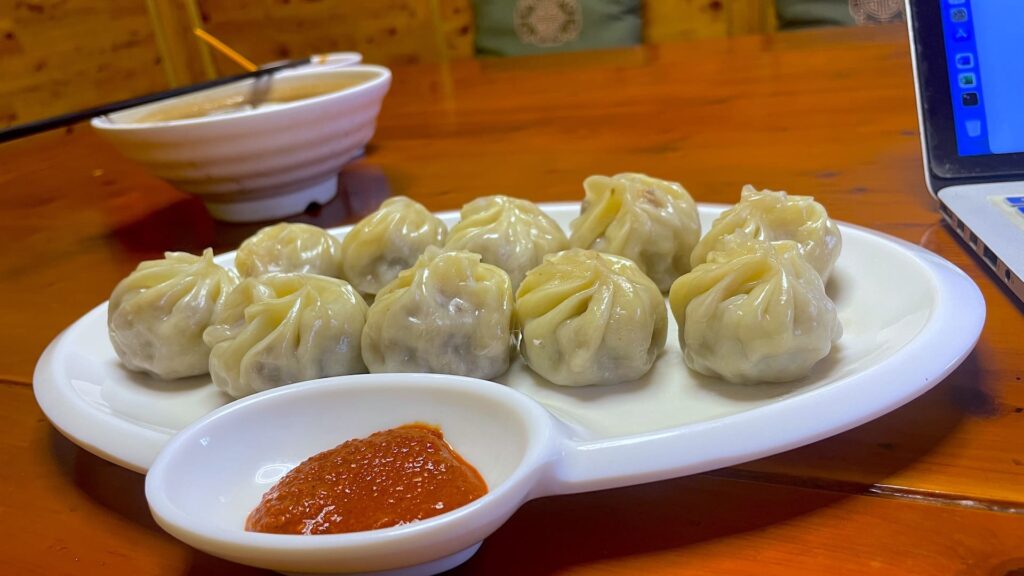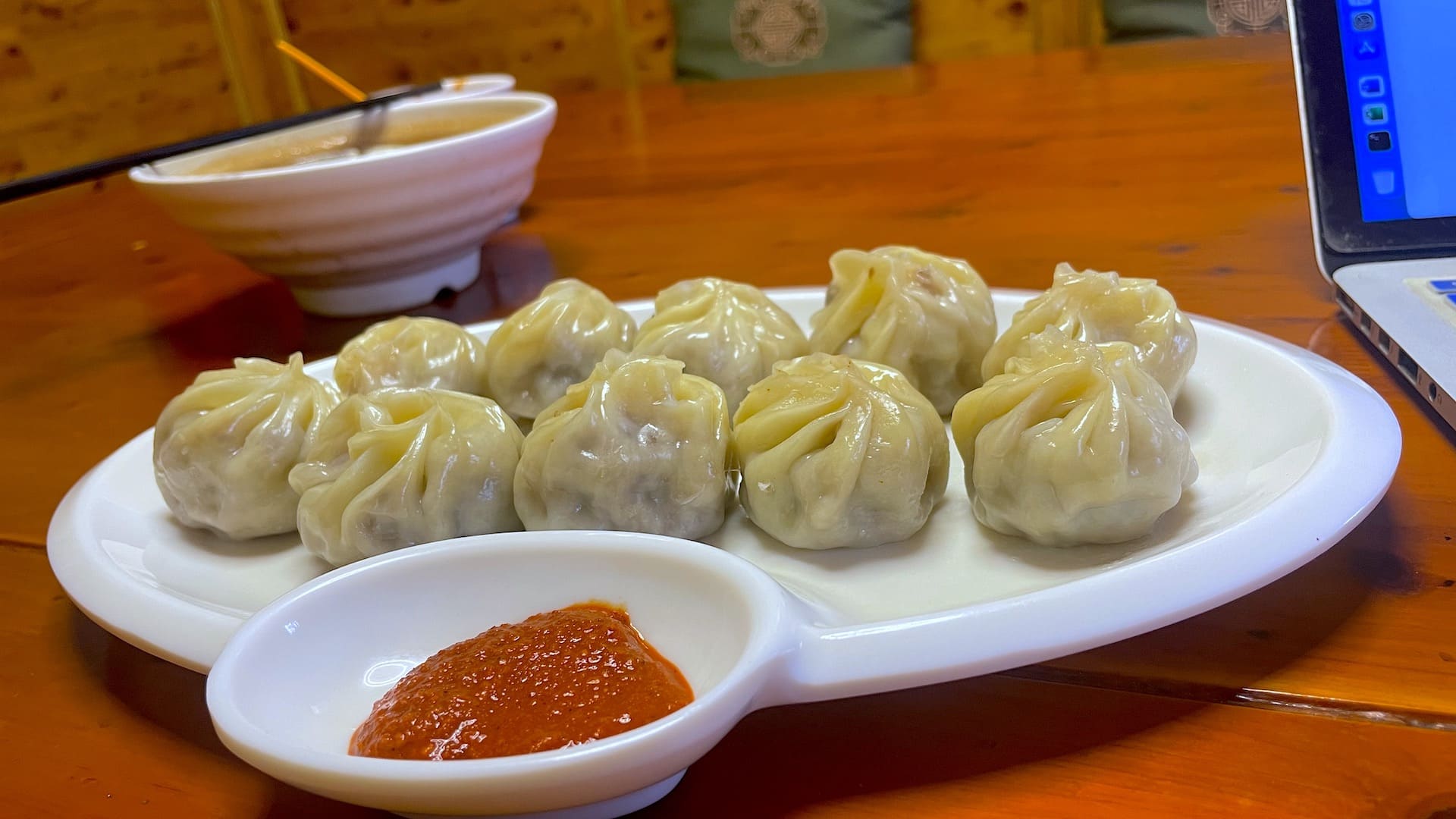 Indulging in Tibetan Cuisine
Tibetan cuisine offers a delightful culinary experience that combines traditional Tibetan flavors with influences from neighboring regions. During your Tibet group tour, you'll have the opportunity to savor a variety of dishes that will tantalize your taste buds.
Try traditional Tibetan delicacies like Tsampa, Tibetan momo, dried Yak meat, Tibetan noodles, and Tibetan yogurt. These dishes provide a glimpse into the rich culinary traditions of Tibet. Additionally, indulge in Nepali and Indian cuisines such as yak curry, yak steak, butter chicken, chicken tikka masala, and more. The restaurants around Barkhor Street in Lhasa offer a wide range of Sichuan dishes and typical Western food to cater to diverse tastes.
Vegetarian options are also readily available in Lhasa, including vegetable momos and mushroom masala. If you join a small group tour, a special welcome banquet awaits you.
As you venture beyond Lhasa to more remote areas of Tibet, expect simpler food options. Basic dishes like egg fried rice, cabbage with rice, dumplings, and noodle soups are commonly available. Rest assured that all the restaurants we recommend prioritize food safety.
Accommodation on Tibet Group Tours
Accommodation options in Tibet vary depending on the location. In Lhasa, a range of hotels is available to suit different budgets and preferences. From budget-friendly 3-star hotels to Tibetan-themed accommodations and 5-star luxury resorts like St. Regis Lhasa Resort, there's something for everyone.
As you travel beyond Lhasa and Shigatse to more remote regions, such as Everest Base Camp and Mt. Kailash, lodging facilities become more limited. Local guesthouses and tents are often used in these areas, and sanitation may not meet Western standards. If you plan to visit remote places like EBC, consider bringing your sleeping bag or renting one from us.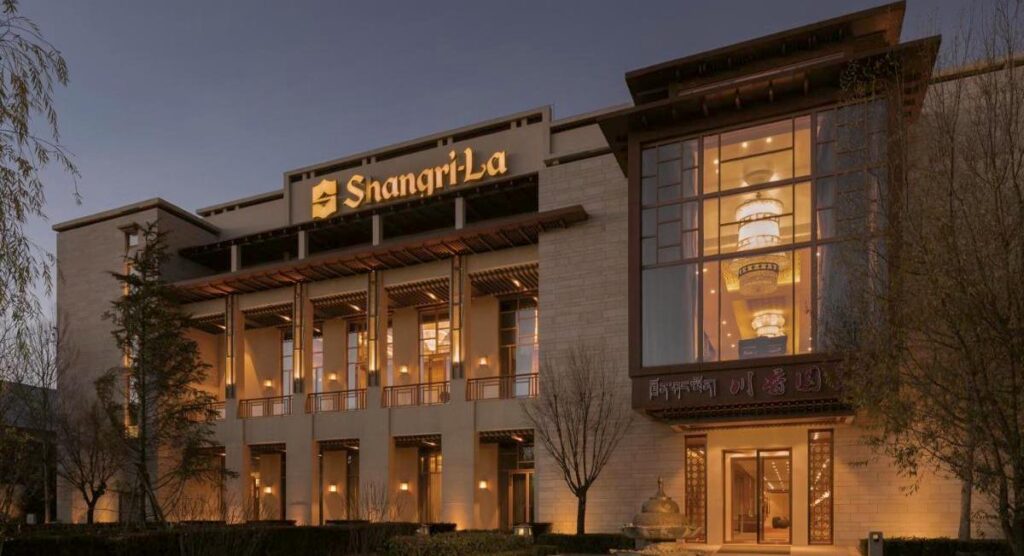 Despite the varying standards, the breathtaking Himalayan vistas and the profound sense of spirituality make up for any inconveniences. We consistently review and update our list of recommended hotels across Tibet to ensure a comfortable and enjoyable stay for our clients.
Enjoying Tibet Tour from Nepal
If you're planning to visit Tibet from Nepal, we offer seamless Tibet tour packages that include travel from Nepal. To embark on a Tibet tour from Nepal, follow these steps:
Book your Nepal-Tibet tour with us.
Email a photo of your passport to us.
Our team will assist you in obtaining the necessary Tibet Permit and Visa invitation required for your China Group Visa, which allows entry into Tibet from Nepal.
Prior to your departure, fly to Kathmandu at least 4 days earlier and submit your original passport to our staff at our Kathmandu office. Pay the China Group Visa fee.
After 3 days, our staff will bring you the China Group Visa, and you'll be ready to embark on your journey from Nepal to Tibet.
By choosing a Nepal-Tibet tour package, you can seamlessly explore the wonders of both regions under the guidance of our expert team.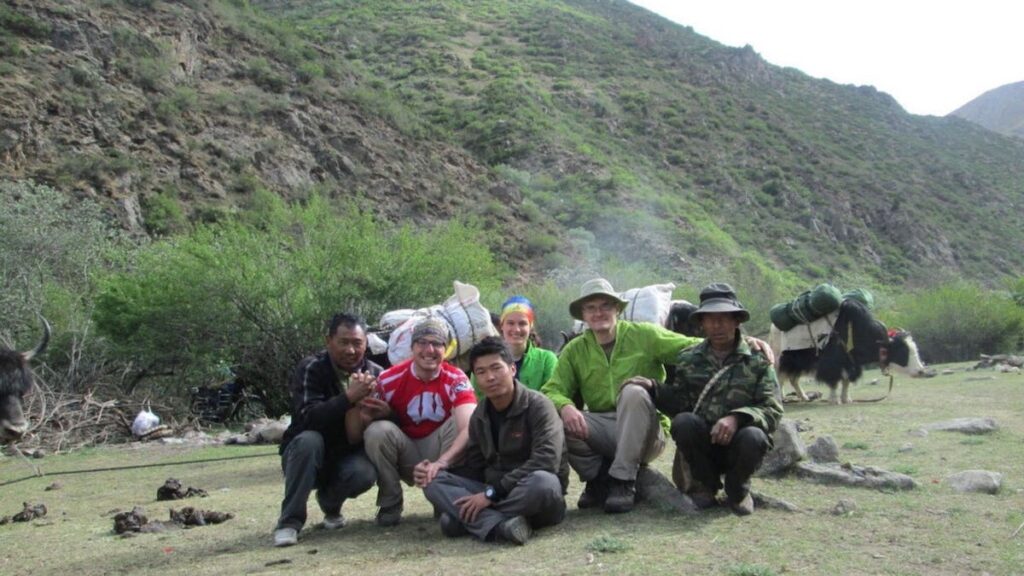 Client Feedback on Tibet Group Tours
We take pride in providing exceptional travel experiences for our clients. Here are some recent testimonials from travelers who embarked on our Tibet group tours:
"I had a wonderful trip to Tibet. The company arranged everything very well, and our tour guide, Tenzin, was excellent. His dedication and hard work left a deep impression on me, especially when he helped arrange my nucleic acid test. I'm grateful for the time and patience the travel consultant had in answering my questions and ensuring a smooth trip. Thank you for your assistance!" – Australia Visitor
"My Tibet experience with the Tibet Group Tour was brilliant. The hotel in Shigatse had lovely Tibetan decorations, and both of our tour guides were kind and gentle. I appreciate the helpfulness and kindness of Sherry, our travel consultant. Thank you so much!" – James Don
"Despite experiencing altitude sickness on the Qinghai-Tibet train, I thoroughly enjoyed my Tibet tour. The tour guides and drivers were great, and the hotel rooms in Lhasa were comfortable. However, I felt that the breakfast options in Lhasa could have been more varied. The Cesar Hotel in Shigatse provided a better breakfast with a wide variety of choices. Overall, I had a fantastic tour. Happy New Year!" – John Denis
Conclusion
Embarking on a Tibet group tour offers an extraordinary opportunity to explore the spiritual heart of Tibet. From the captivating attractions in Lhasa to the majestic landscapes of Everest Base Camp and the sacred sites of Mt. Kailash, each destination holds its own allure. With our carefully curated Tibet tour packages, seamless booking process, and excellent client feedback, we strive to provide an unforgettable experience for every traveler. Plan your Tibet group tour today and immerse yourself in the breathtaking beauty and profound spirituality of this remarkable region.