Tibet is on most travelers' bucket lists, with stunning high-altitude mountains, ancient monasteries, and rich local culture. To get to this massive region, you will need to prepare ahead of time, so your trip goes as planned. Start by getting the necessary travel documents so you can travel legally to Tibet. Then, make a detailed itinerary, so you see all that Tibet has to offer. Arrange your transportation and accommodations, and pack necessary things for the trip, so your trip to Tibet is enjoyable and unforgettable.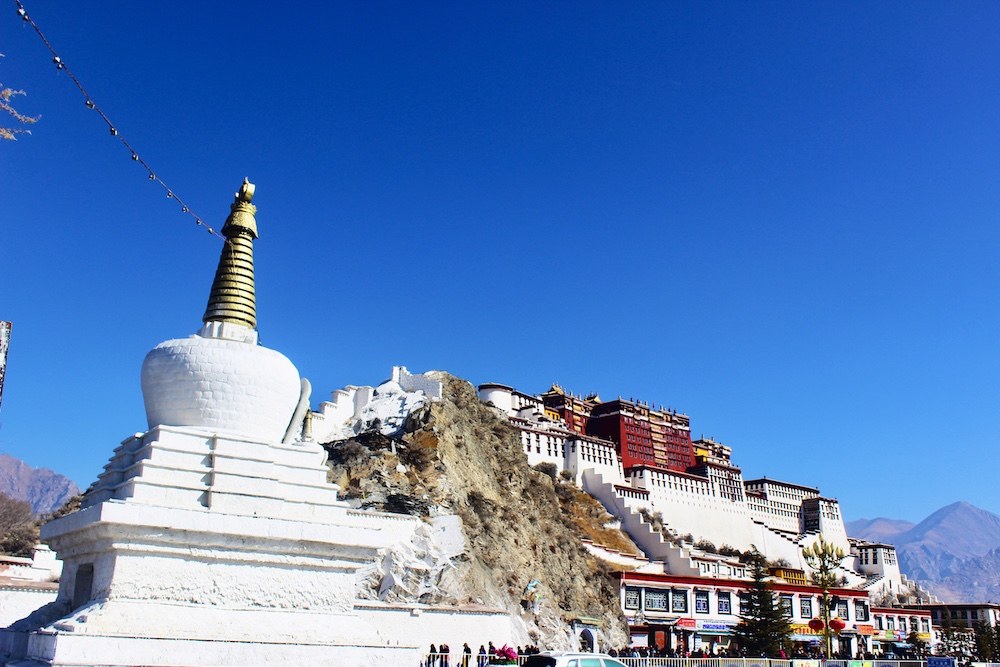 Here are things that you need to be aware of and be prepared for.
Get a Chinese travel visa.
First, you need to get a Chinese travel visa from the Chinese Embassy or consulate in your respective country to travel to China. You can only get to Tibet by traveling through China. Most travelers are visiting China as a tourist will need to apply for an "L" category visa. According to U.S. citizens.
You will need to provide a copy of your passport and a passport-grade photo of yourself.
The fee for a single-entry visa to China for U.S. citizens is $140. The cost for non-U.S. citizens is $30.
It will take 4-5 business days for the visa to be processed.
Once you get the Chinese travel visa, you need to find a travel agency in Tibet that can arrange tours for you because independent or solo travelers are not allowed in Tibet. You must hire a Tibet-based travel agency and book a guided tour.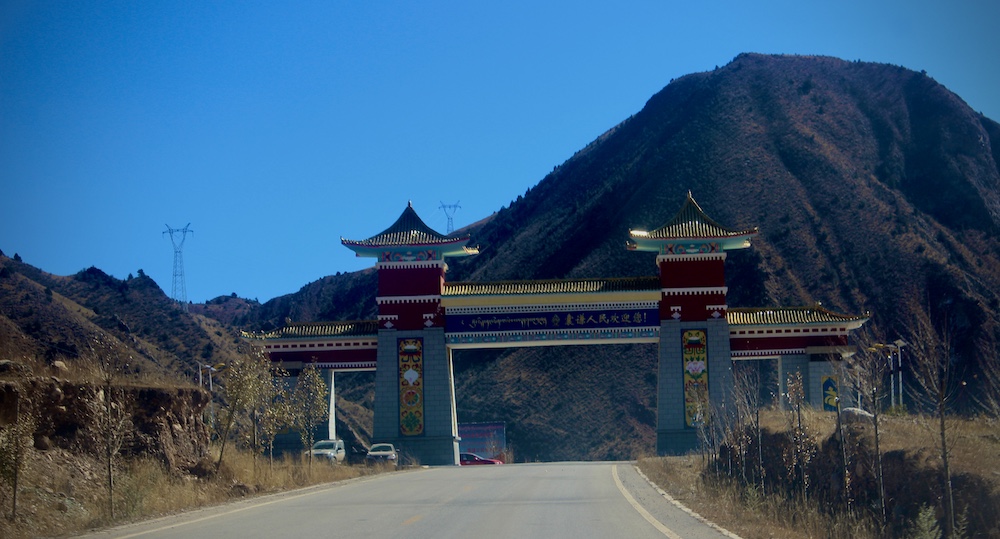 Find a Tibet Travel Agency
There are so many travel agencies in Tibet, so suggest doing some research on the internet and contacting to prefer travel agency. I would recommend Tibet owned travel agency because they'll provide you with a local Tibetan tour guide who can provide better insight into Tibetan culture and Tibetan Buddhism.
The local travel agency will arrange all the necessary travel documents for your trip. To travel to Tibet, you need specific travel permits like Tibet Travel Permits and other travel permits. That depends on your tour itinerary.
The travel agency will provide an English-speaking local tour guide and a driver.
Get Travel documents through a Travel agency.
To get travel documents, you need to apply these 5 – 6 weeks before your trip to Tibet because usually, it takes 2-3 weeks to get the proper travel documents from Tibet Tourism Bureau. Still, sometimes it takes time due to the Covid situation. It is better to apply earlier.
You will need to provide your tour itinerary in Tibet to the travel agency to apply for the travel documents. Practically you will require approval to travel to each area on your itinerary. It doesn't sound straightforward, but not as it sounds. Once you choose your tour package and book it, then the travel agency will handle it for you.
So, as I said, depending on where you want to travel in Tibet or according to your itinerary. The travel agency will get the travel permits. You will have four travel permits: the Tibet Travel Permit, Alien Travel Permit, Military Permit, and Foreign Affairs Permit. Sometimes you don't need all the permits because you will need only Tibet Travel permits if your itinerary is within Lhasa. If your itinerary lies outside Lhasa, you might need more travel permits. After all, the travel agency will determine which permits you need based on your itinerary.
The only thing you must do is that you need to send them a copy of your Chinese Travel Visa and Covid Vaccination certificate (proof that you got Covid vaccine Jab).
Each permit can cost from 50-100 USD depending on which permits you to require. But most travel agencies will include the cost of your travel documents as part of a tour package with your transportation and accommodations. Note: you should ask the agency whether it has or not before you book the tour.
You will receive hard copies of travel documents when you land in mainland China. For that, you need to let them know where you will stay in mainland China(hotel). They'll send it to the hotel, to avoid any wait time and you can get it from there. Before boarding the flight or train to Tibet, you'll need these permits because you need to show them at the airport or train station.
You cannot make changes to your itinerary once you receive your travel permits. So, make sure you are happy with your travel plan before you pay for the tour package.
You must bring the hard copies of the original permits with you to show to the officials when you enter Tibet. Note: Make copies of your travel permits and keep them for backup just in case.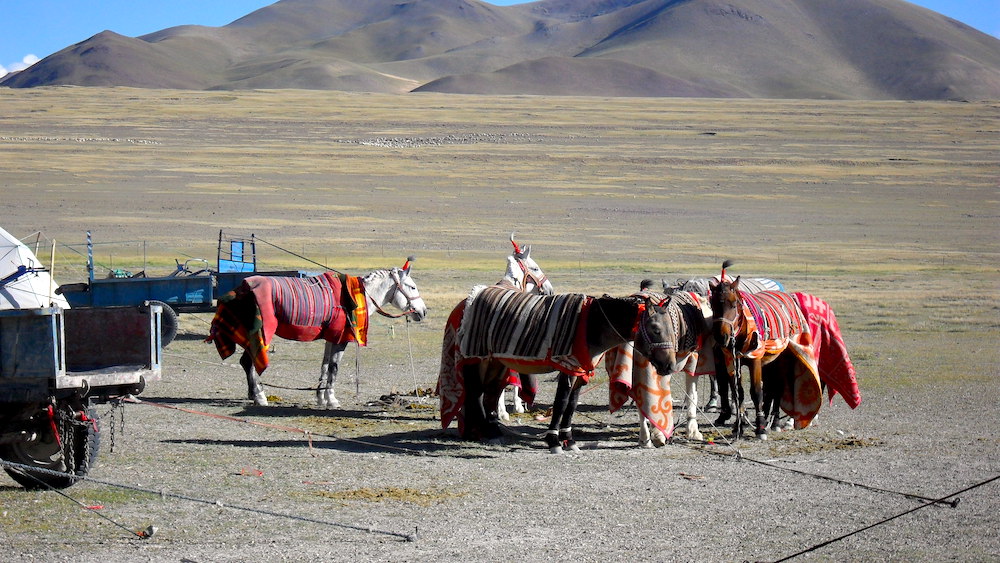 Deciding Your Travel Itinerary
When you research Tibet attractions and their weather conditions, it might raise many questions in your mind. When is the best time to travel to Tibet, or which are the best places to visit? Here are some tips that you might help with.
Best time to travel to Tibet
There is no specific best time to travel to Tibet. Tibet is primarily warm and beautiful during spring (May) and summer (June-August).
· Spring and Summer
It can reach around 21oC, and the lowest can go around 15oC. However, it is a tourist season for both internationals and locals. It can also get very crowded at all the famous places in Tibet.
Suppose you visit during this time you need to be prepared for a lot of tourists. July and August are the rainy seasons in Tibet. The weather will primarily be cloudy but still warm enough to travel around.
May is an excellent time to travel in Tibet, but it cannot be easy to book flights and hotels because it is a Chinese national holiday in China. Best to avoid this time.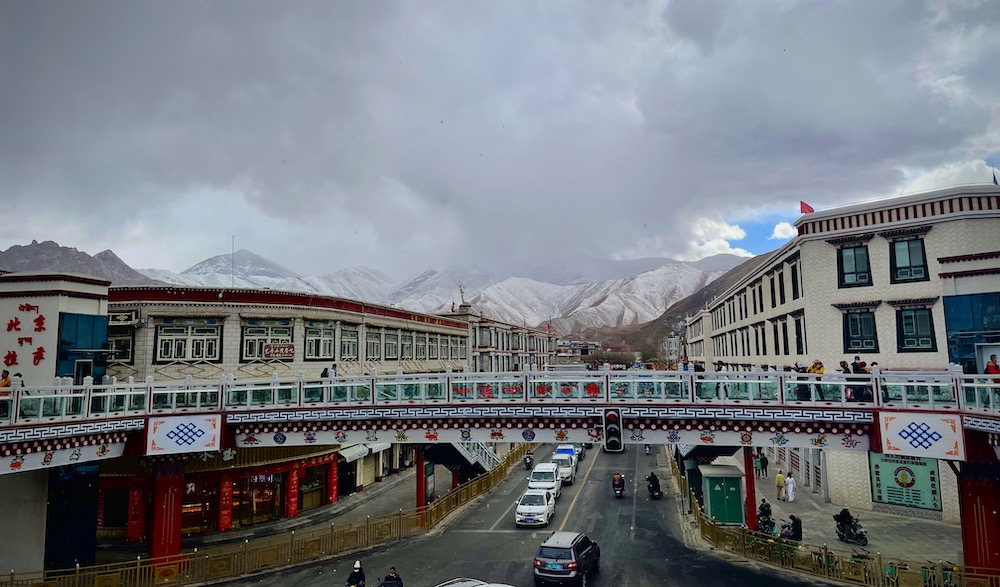 · Travel to Tibet in the fall and winter
During fall and winter, the weather will be colder but fewer tourists, and less crowded. The weather will be clear and windy too. However, the views of mountains and lakes are incredible.
In winter, the temperatures can drop from below 0oC to -9oC in January and February. The fall months will be warmer compared to winter but still cold, especially early morning and late night.
 Tibet is usually closed from the end of February to the end of March for foreigners, keep an eye on announcements given by the Tibet tourism bureau and check on travel agencies' websites.
In early fall in October, thousands of Chinese travel to Tibet for national holidays. It's better to avoid travel during this month because all the attractions in Tibet will be packed, and hotels and restaurants in Tibet will be fully packed.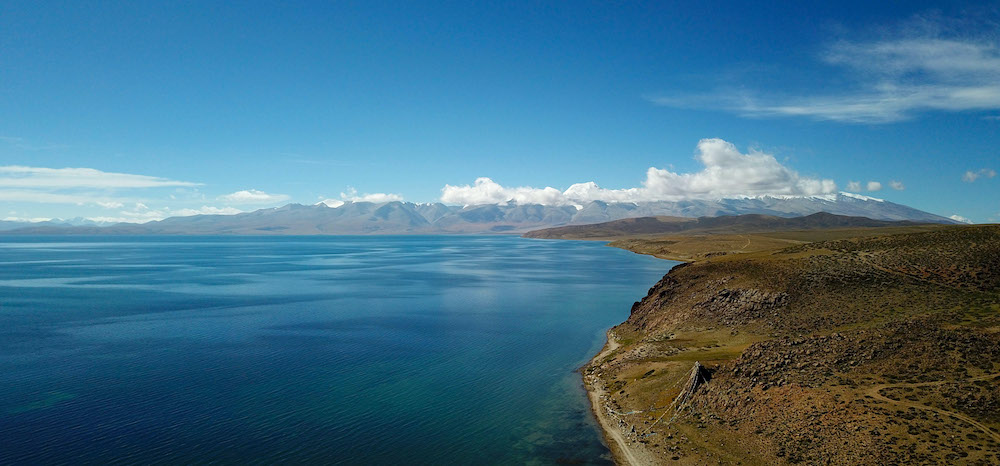 Must visit sites in Tibet
When you are looking for your trip through a travel agency, they provide you with different types of suitable itineraries. There are only two types of Tibet tours; that is Tibet Private tours and Tibet Group tours. Depending on your budget, you need to choose one. Private times are way more expensive than group tours, even though the itineraries are identical. Note: Do little research on terms and sites in Tibet.
Here are some must-visit sites in Tibet that are worth visiting during your trip to Tibet. There are many ancient sites and beautiful landscapes in Tibet, though.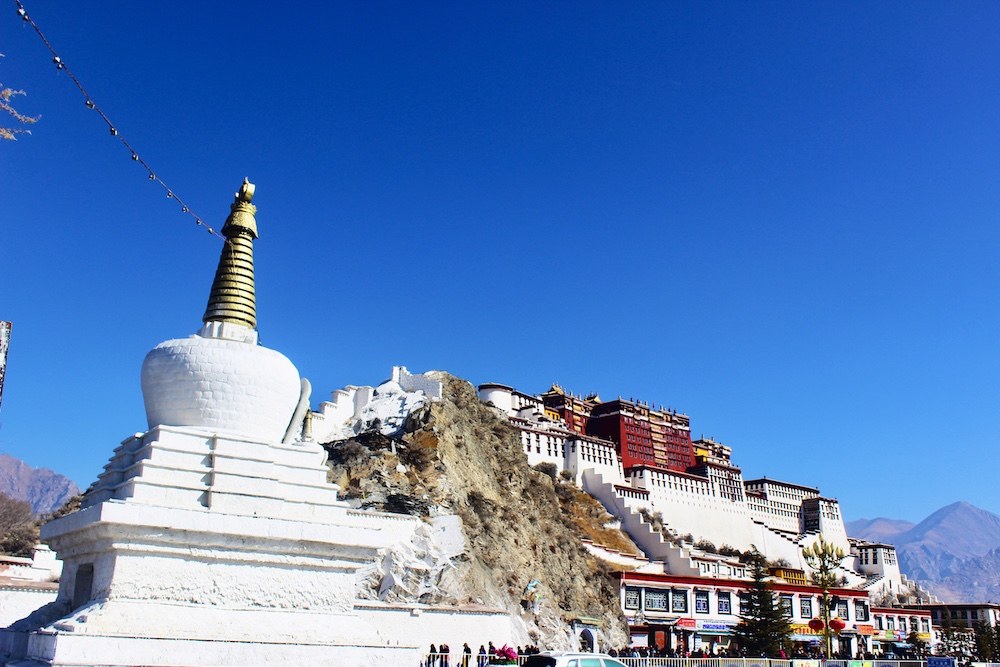 · Lhasa: The capital city of Tibet within Lhasa city, there are many famous holy sites like monasteries and historical sites such as Jokhang Temple, Sera Monastery, Drepung Monastery, Potala Palace, and Norbulingka Palace. These sites will be in your itinerary, and your tour guide will provide detailed information and context at each location. Some of the sites need a small entrance fee before entering it. Note: Always follow the posted rules for any holy sites you visit.
· Shigatse: The second largest city in Tibet with famous historical and holy sites. You will visit the famous Yamdrok Lake when traveling to Shigatse. It is one of the largest freshwater lakes in Tibet. In Shigatse, there is Tashilhunpo Monastery, the seat of Panchen Lama, the second-highest figure in the Tibetan Buddhist community, and some small monasteries around the city.
· Gyantse: It is one of the oldest towns in Tibet. It has the biggest stupa in Tibet, Pelkor Chorten, with six floors. There is an enormous monastery next to the stupa, and the old fort is situated on the hill behind the sanctuary.
· Ngari: It is an old county located far west of Tibet. There are many holy sites in Ngari, such as Mount Kailash, Guge kingdom, and some holy lakes. Near the Nepal border, the Mount Everest Base camp is located. It is one of the most visited places in Tibet. These are the remotest places in Tibet.
You will need to be prepared to spend a lot of time in the car, looking out the window at scenic views. Hiking and climbing around Mount Everest may require additional permits and extensive outdoor experience. Speak to your tour guide for more information.
Things to do in Tibet
Once you reach Tibet, there are many things to explore, such as local culture, local cuisine, and Tibetan Buddhist traditions. You could witness so many amazing things in Tibet.
· Visit Local Markets
The best thing to experience local culture is to go to local markets with your local tour guide and interact with locals. There are many local shops in Lhasa and other parts of Tibet. You can find different handmade products, arts, pieces of jewelry, and crafts.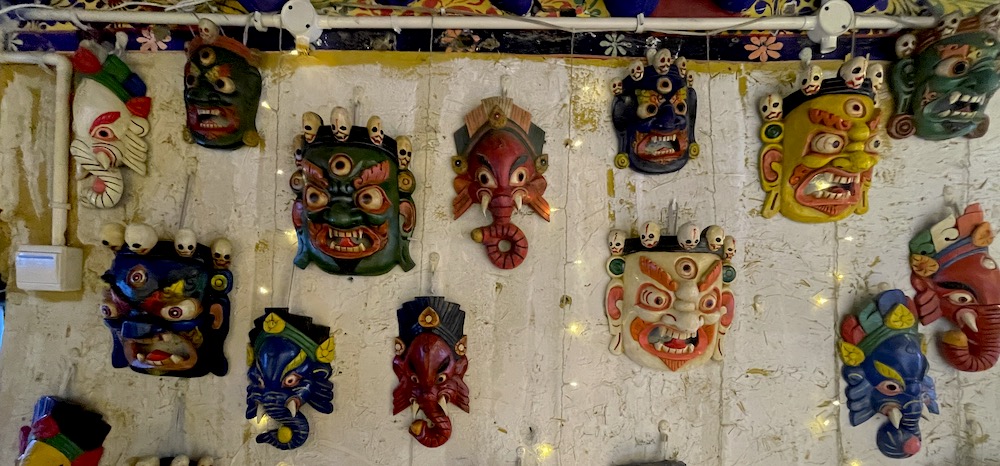 · Visit Local Teahouses
Local Tibetans like tea, and there are so many teahouses in every part of Tibet. Wherever you go in Tibet, you will find a teahouse. There is black tea, sweet milk tea, salted milk tea, and buttermilk tea. But you won't get coffee at a local teahouse.
· Visit Local Restaurants
Nowadays, in Tibet, you will find all kinds of cuisine like Western, Eastern, and Chinese. You name it but not good as real ones. So, the best thing is to try the local cuisine. Even though they're not famous outside Tibet, there are some foods in Tibet that you must try, such as Tibetan noodles, Tsampa, momos (dumplings), and yak meats. These are inexpensive too.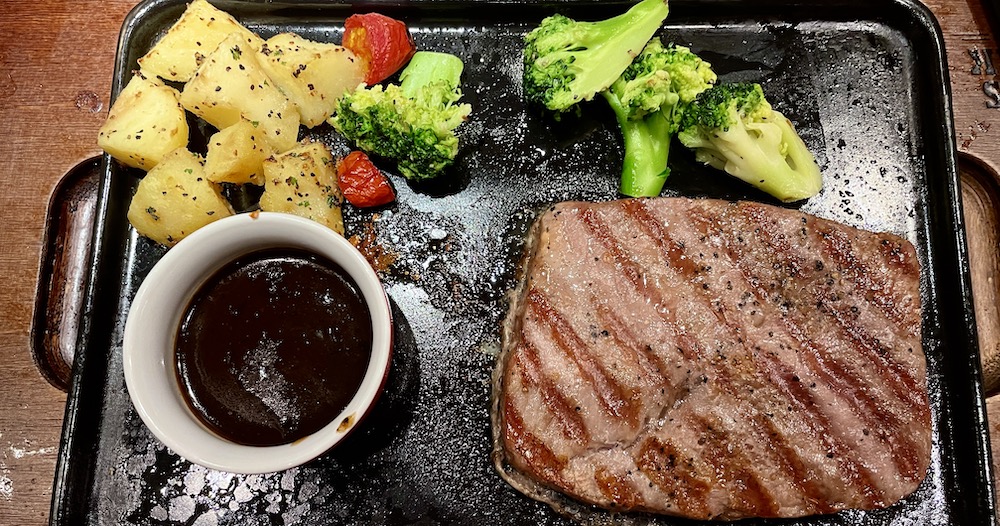 Arranging Transportation and Accommodations
Fly into China
There is no direct international flight to Tibet except Nepal. It is safe to fly into China, and then you can travel to Tibet by flight, train, or road. I would suggest booking a ticket to China as early as possible if you want to explore the Chinese city wherever you are landing. It is good to have little time to rest before traveling to Tibet.
If you want to travel to Tibet by train, I suggest you land in Chengdu. It is easier to travel to Tibet. Enough there is the train to Tibet from all major cities in China. You can take the train daily from Xining, Lanzhou, Chengdu, Chongqing, Beijing, Guangzhou, and Shanghai. A train is a low-cost option if you are traveling on a budget. Book them earlier to confirm you get a spot.
Traveling to Tibet by train is a suitable option for getting used to the altitude change. The train can cost around 80-120USD one-way depending on which city in China you depart from.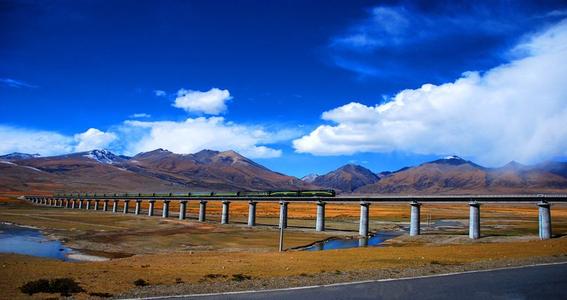 Fly to Tibet from major Chinese cities
If you'd like to go by plane, you can fly out of all the major cities in China. There is a daily direct flight to Tibet from Chengdu, Xi'an, Beijing, Shanghai, Guangzhou, and Chongqing. Chengdu may be the best option because it offers 5-8 flights a day to Lhasa. The cost of flights can vary depending on where you are flying from. You can contact the travel agency for flight details and ask for advice.
Hotel booking in Tibet
There are so many hotels and guesthouses in Tibet. Usually, the travel agency will arrange your accommodation if you don't have a special request. It includes in the tour package. They will place you in three or four-star hotels. If you want to stay in a five-star hotel, you can ask for them, but you need to pay for them. But in most of the places in Tibet, you won't find five-star hotels except Lhasa.
In remote areas of Tibet, the hotels are not suitable as in cities, but it is ok. The travel agency will arrange a hotel for you in remote areas.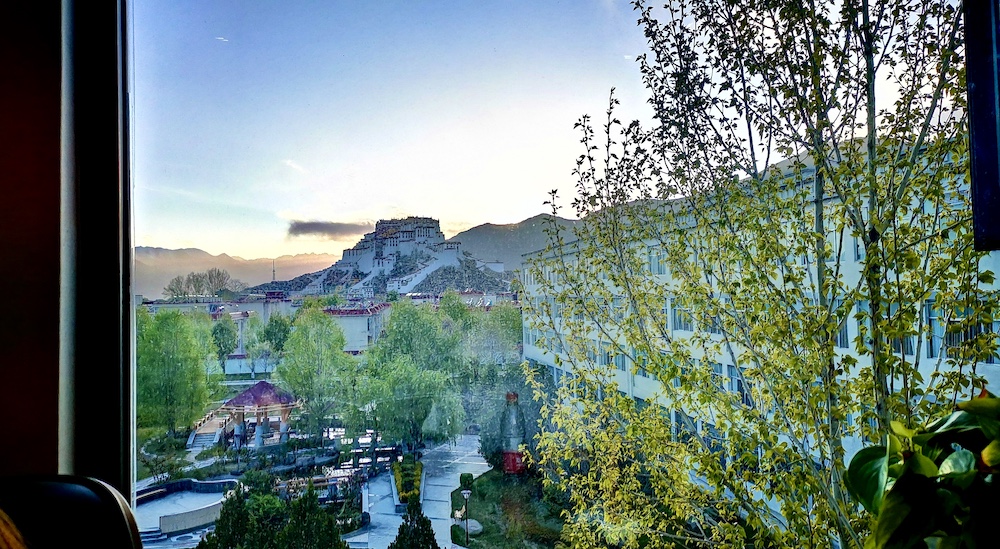 Final Arrangements for the trip
Pack the things that you need most.
Medication
If you are on medication, make sure you take enough because you might not get to Tibet if you haven't been to high-altitude places before, you must bring medicines for altitude sickness from your doctor or pharmacist. It would help if you started taking it the day before you arrived in Tibet to help your body get used to the medication. Follow your doctor's instructions on dosage. It may take a few days for you to get used to the high altitudes in Tibet. It'll be fine.
Clothing
When you travel to Tibet, the sun is hot as high altitude is closer to the sun. Pack long sleeve shirts and pants to avoid sunburning and for visiting holy sites and monasteries. As part of local customs, people never wear shorts and skirts visiting sacred sites and monasteries.
You can also bring a scarf or wrap to cover your arms easily when you go to holy sites. Bring warmer clothes because sometimes it's windy and cold, especially in the evening and early morning. Pack a comfortable walking shoe as you travel around site after site; you will feel uncomfortable if it is good enough. Pack your sunglasses, flashlight, cap or hat, and warm socks.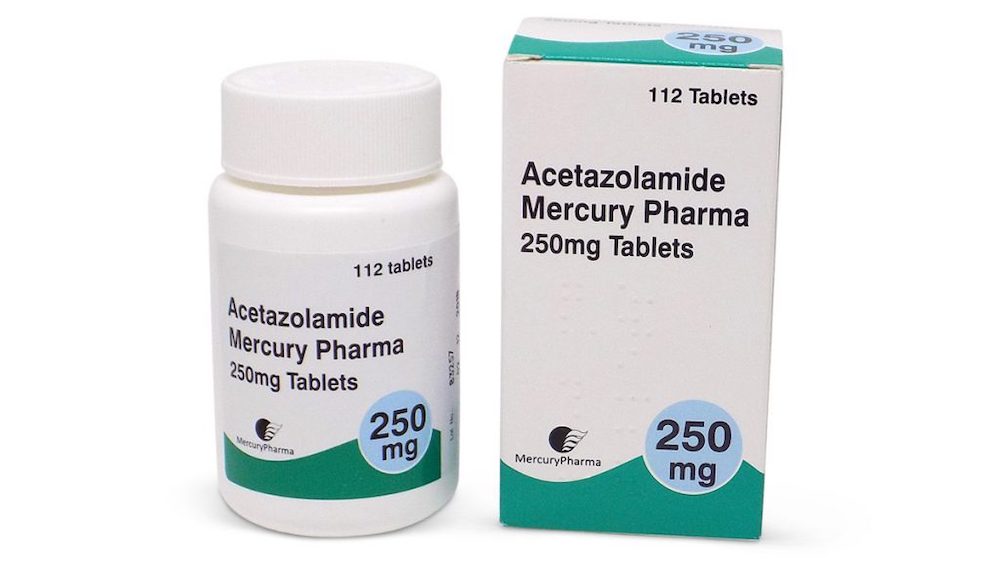 Accessories need to pack.
If you have a camera, make sure you bring some backup batteries and a power bank for the phone because you will spend a lot of time traveling in the car, and there is now one where you can charge them.
It'll be nice to bring sunscreen lotion and (for females) bring your own makeup set because you might not get what you are using there in Tibet.
Chinese currency
Get some Chinese currency before you arrive in Tibet, not necessarily but on the safe side. In Tibet, you have only accepted Chinese currency RMB in cash. There is an ATM or currency exchange in Lhasa to take out money. You can ask your guide to help you with a business or take out Chinese currency when you get to Lhasa.
Ensure you take enough cash when traveling outside of Lhasa because there are not many ATMs in remote areas of Tibet. Tibet is a safe place to travel. In Lhasa, they also accept credit cards, but I would recommend cash as the better option.
Learn essential words and phrases in Tibetan.
Hello! Tashi Delek!
Thank you! Thukje Chi !
Good! Yakpo Dhuk!
Goodbye! Ga le Bhap!