Tibet is a mysterious region nestled in the heart of the Himalayas. With its breathtaking landscapes, colorful culture, and ancient traditions, Tibet is regarded as a spiritual heaven by many. However, visiting Tibet can be challenging and requires thorough preparation. Here I'll aim to provide a guide to visiting Tibet from Nepal.
Why you should visit Tibet?
The significance of visiting Tibet cannot be understated. Tibet is a bastion of Tibetan Buddhism and is home to numerous monasteries, temples, and sacred mountains, making it an ideal pilgrimage destination. Furthermore, Tibet's geographical location means that it is steeped in history, with influences from India, Nepal, and China. A visit to Tibet offers one an in-depth understanding of its rich cultural heritage.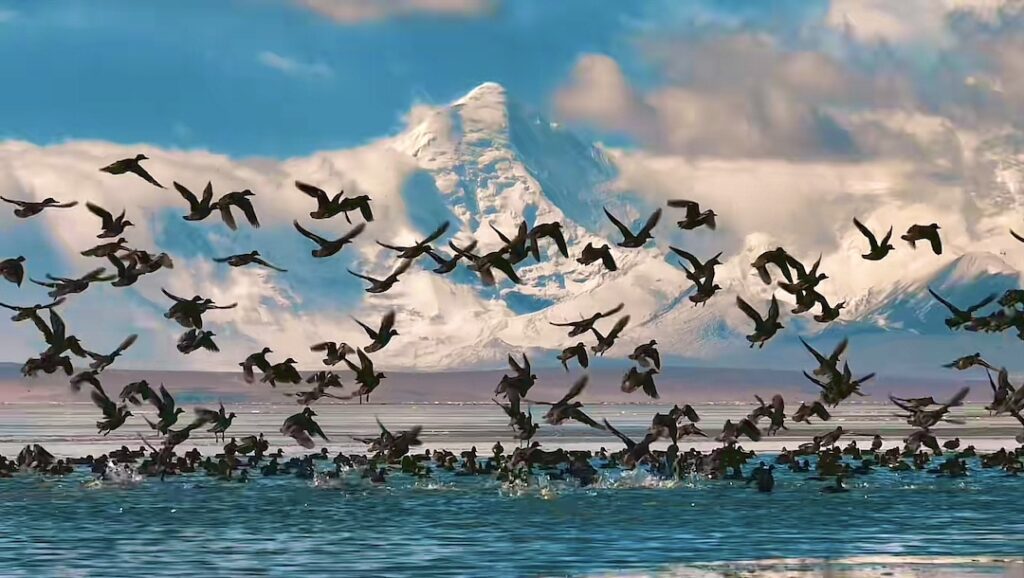 However, visiting Tibet also presents numerous challenges. Obtaining a Chinese visa and a Tibet Travel Permit is mandatory. Additionally, the mode of transportation used to access Tibet – via land, flight, or train – is complex, requiring careful planning. Moreover, the altitude in Tibet ranges from 12,000 to 18,000 feet, requiring proper acclimatization, affected by altitude sickness. But the easiest way to visit Tibet is from Nepal.
What to prepare to visit Tibet from Nepal?
Preparing for the trip is essential, and the first step is obtaining a Chinese visa. The visa application process can take several weeks and requires an invitation letter. For that, you need to contact the Tibet operator in Tibet and book your Tibet group tour.
So, they'll send you an invitation letter. Then you can apply for a Chinese Visa (Group Visa) with other travelers in your group. During the visa application submission process, all the group members must be present at the Chinese Embassy in Nepal. It won't take long if all the necessary documents are presented.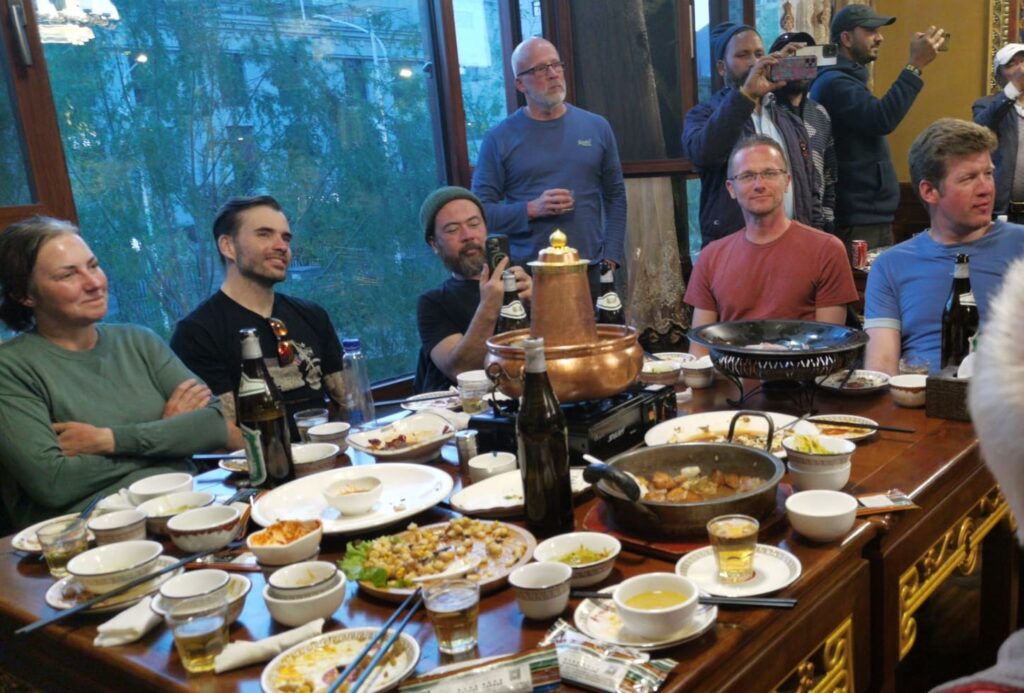 Once the visa is granted, a travel agent can help obtain the permits and they'll inform you when to leave from Nepal. They'll receive you from Nepal- China border with Tibet travel permits, a driver, and a tour guide if you choose to travel overland which is the most popular way to travel to Tibet. But, if you choose to travel by flight, they'll receive you from Lhasa Airport.
What need to pack for the Tibet tour?
The significance of packing wisely for a Tibet tour cannot be stressed enough. Tibet has a unique terrain and climate that requires visitors to pack accordingly. I aim to guide individuals on the must-have items to pack for a successful trip.
Tibet is situated on a plateau with an average altitude of about 4,500 meters above sea level. The climate in Tibet ranges from cold and dry to sunny, hot, and humid. Due to the high altitude, the air is thin and dry, which can cause altitude sickness in some travelers. It is, therefore, crucial to pack clothing appropriate for the region.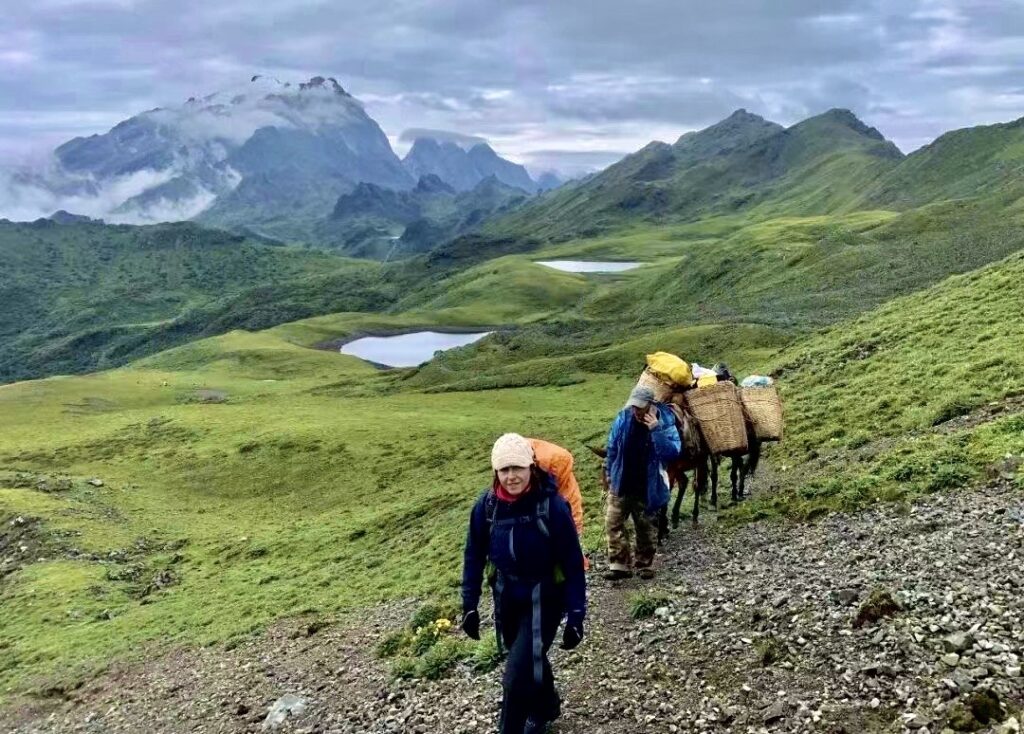 One key factor to consider when packing clothing for Tibet is layering. Layering clothing ensures that travelers stay warm in low temperatures but can remove layers quickly when the sun is at its peak. Essential clothing to pack includes waterproof jackets, fleece jackets, thick sweaters, thermal layers, and warm hats and gloves.
Footwear is another critical consideration for a Tibet tour. The region's rugged terrain requires travelers to have comfortable, durable, and appropriate footwear. Comfortable hiking boots are a must-have. Especially, if you are taking a Tibet trekking tour.  In addition to footwear, accessories such as sunglasses, sunscreen, and hats are necessary for protection against the sun's rays.
It is essential to prepare for any eventuality while on a Tibet tour. As such, packing medication and a first aid kit is highly recommended. Altitude sickness, headaches, and stomach upsets are common among travelers to Tibet. The tour operator will prepare a first aid kit with essential items such as bandages, anti-inflammatory drugs, and iodine tablets. All you need is to pack your individual medication if necessary.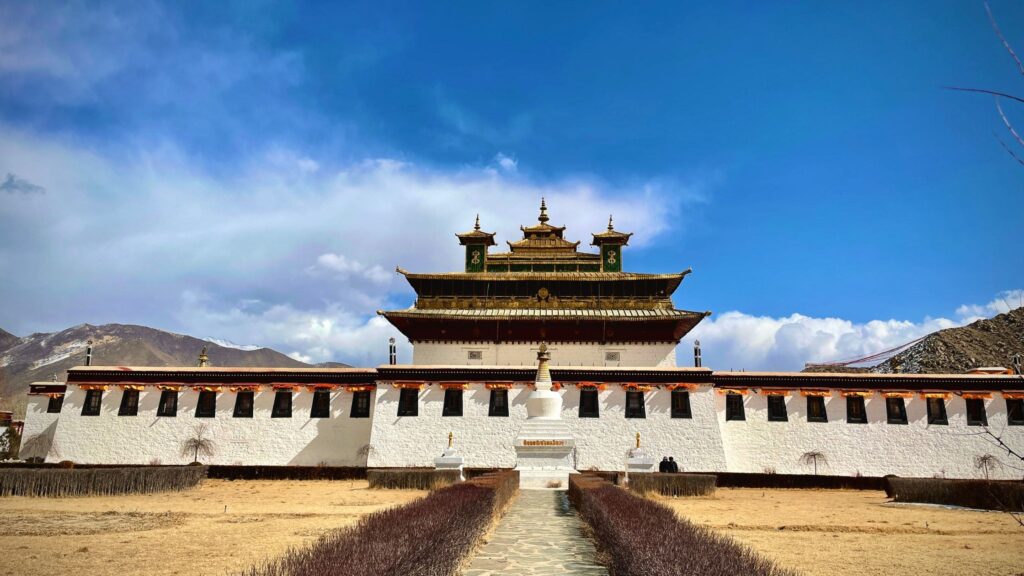 Travelers are advised to pack electronic devices such as mobile phones, cameras, and power banks. Access to electricity is limited on the plateau (especially during remote area trekking). As such, travelers need to conserve energy by keeping electronic usage to a minimum. Besides remote areas, you need not worry about electricity.
Finally, packing miscellaneous items such as books, cards, and snacks for entertainment is necessary. It is also essential to pack other items such as toilet paper, wet wipes, and towels for added comfort.
Packing for a Tibet tour requires careful consideration of the terrain and climate in the region. Essentials such as clothing, footwear, medication, and electronic devices are essential to provide comfort and improve the tour experience. Finally, travelers should be mindful when packing and aim to carry only what is necessary for the journey to Tibet.
Visitors must take note of health and safety tips, including acclimatization measures, food and water safety, altitude sickness prevention, and proper medication and vaccinations.
What to see in Tibet?
Visiting Tibet offers a range of exciting activities, some of which include visiting the Potala Palace, Jokhang Temple, Barkhor Street, Namtso Lake, and Mount Everest Base Camp. These landmarks bear witness to Tibet's rich cultural heritage and history.
Cultural etiquette and practices are essential when visiting Tibet. Dress modestly and appropriately for the weather, follow the greeting norms, and respect the religion and culture when visiting temples and monasteries.
In conclusion, visiting Tibet offers travelers a once-in-a-lifetime opportunity to explore its unique cultural heritage and spectacular landscapes, immersing them in Tibetan Buddhism and its intriguing history. Responsible tourism is crucial in protecting Tibet's natural and cultural heritage. This essay highlights the importance of responsible tourism and offers personal insights gained from traveling to Tibet.