Are you ready to embark on a journey that will take you to the roof of the world? Tibet, with its awe-inspiring landscapes and rich cultural heritage, is an enchanting destination that promises an unforgettable adventure. But before you set foot in this mystical land, it's essential to be well-prepared for a successful trip.
From navigating high altitudes to immersing yourself in local customs, we've curated seven invaluable tips that will ensure your experience in Tibet goes beyond your wildest dreams. So grab your travel journal and get ready to discover the secrets of conquering this extraordinary destination!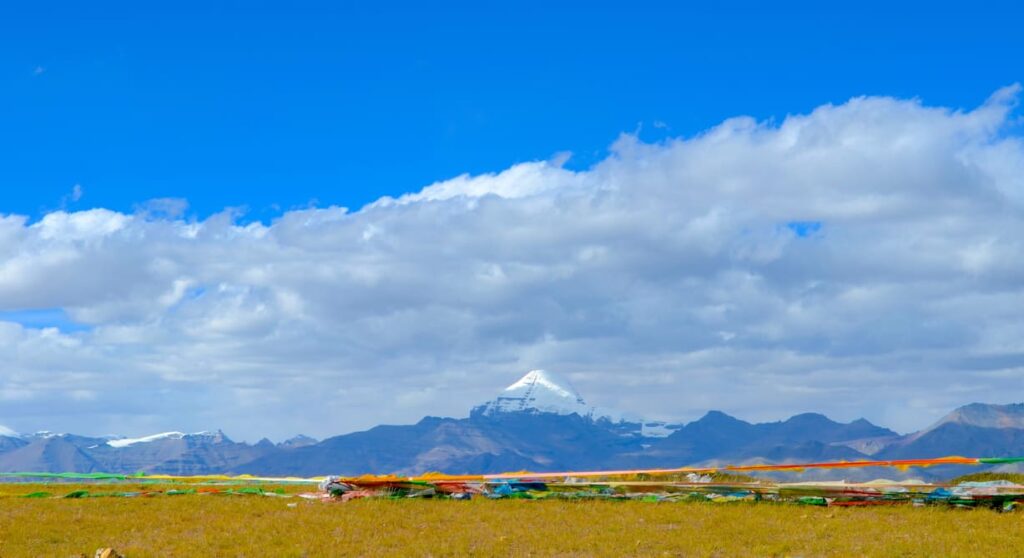 Where is Tibet?
Tibet is an autonomous region of China located in the Himalayas. The Tibetan Plateau, which includes Tibet, is the world's highest plateau with an average elevation of 4,900 m (16,000 ft). Most of the population of Tibet lives in rural areas and is engaged in agriculture and animal husbandry.
Tibet has a unique culture that blends Tibetan Buddhism and traditional Tibetan folk religion. Tibetan Buddhism is the main religion practiced in Tibet, and the Dalai Lama is its spiritual leader. Traditional Tibetan folk religion revolves around animism and shamanism.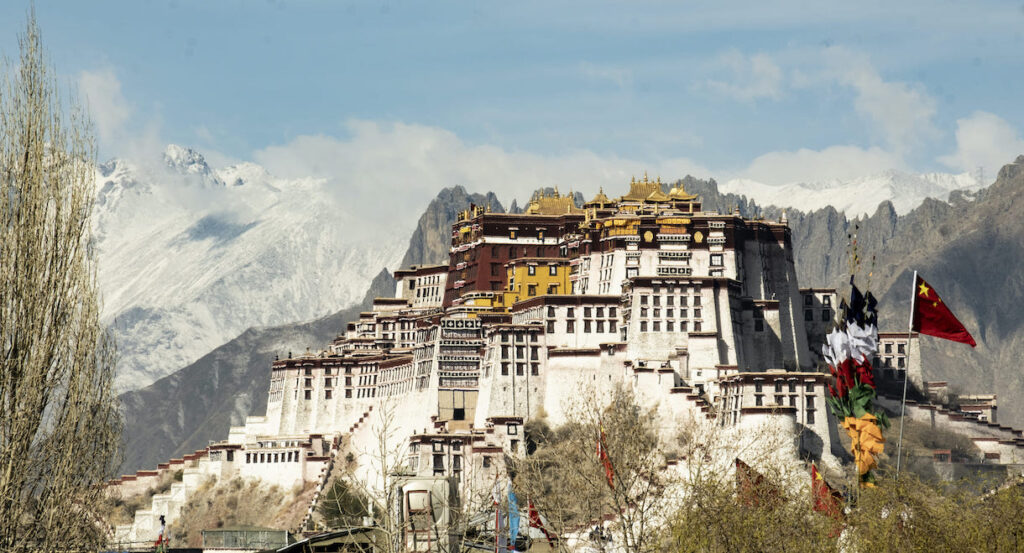 The climate in Tibet varies depending on the elevation. The lower elevations have a subtropical climate while the higher elevations have a tundra climate. Because of the high elevation, it is important to acclimatize to the altitude before undertaking any strenuous activity.
Tibet is an amazing place with a lot to offer visitors. With careful planning and preparation, your trip to Tibet can be a success!
Essential Planning Tips for a Trip to Tibet
Assuming you are starting your journey from Mainland China, most likely you will need a Tibet Travel Permit in addition to your Chinese Visa. You can apply for the Tibet Travel Permit through a travel agency in Lhasa or in advance through your hotel. The process is relatively simple and straightforward but can take up to 10 days, so plan accordingly.
In terms of flights, there are direct flights from Beijing, Chengdu, Xi'an, Chongqing, Hangzhou, Kunming, and Shanghai to Lhasa. From Lhasa, you can fly to Ngari Gunsa Airport which is the gateway to Mount Kailash and Lake Manasarovar.
When it comes to packing for your trip, keep in mind that Tibet is a high-altitude plateau with an average elevation of 4,000 meters. Because of this, the weather can be very unpredictable so it's important to pack accordingly. In the summer months (May-September), the days are generally warm but the nights can be quite cold so bring layers that you can easily take on and off. In the winter months (October-April), temperatures can drop below freezing so make sure you have plenty of warm clothes.
Last, but not least, be respectful of Tibetan culture and customs throughout your travels. This includes everything from refraining from public displays of affection to not taking photos of military installations or government buildings.
Accommodation Options
When planning a trip to Tibet, it is important to consider your accommodation options carefully. There are a variety of different options available, from camping and hostels to hotels and guesthouses.
The best option for accommodation will depend on your budget, the length of your stay, and your personal preferences. For example, if you are on a tight budget, camping or staying in a hostel may be the best option for you. However, if you are planning a longer stay or prefer more comfortable accommodations, then a hotel or guesthouse may be a better choice.
No matter what type of accommodation you choose, be sure to do some research beforehand so that you know what to expect. This will help ensure that you have a comfortable and enjoyable trip to Tibet.
How to Prepare for High-Altitude Sickness
If you're planning a trip to Tibet, it's important to be prepared for the possibility of high altitude sickness. This condition can occur when you suddenly go from a lower altitude to a much higher one, and it can cause a variety of symptoms including headache, nausea, and shortness of breath.
There are a few things you can do to help prevent high altitude sickness, or at least make the symptoms more manageable. First, make sure you drink plenty of fluids (but avoid alcohol) in the days leading up to your trip. It's also important to eat light meals and get plenty of rest. When you first arrive in Tibet, take it easy and don't overdo it – try to acclimatize yourself slowly by spending some time each day at a higher elevation before venturing too far out.
If you do start to feel sick, it's important to descend to a lower altitude as soon as possible. In severe cases, oxygen therapy or medication may be necessary. With some preparation and caution, though, most people are able to enjoy their time in Tibet without any problems.
Best Time of Year to Visit Tibet
The best time of year to visit Tibet depends on what you want to see and do while you're there. If you're interested in seeing the landscape and wildlife, the best time to visit is during the summer months of June, July, and August. The weather is warm and sunny, making it perfect for hiking and exploring. You'll also have the opportunity to see some of Tibet's most iconic animals, like yaks and Tibetan Mastiffs.
If you're more interested in visiting Tibet's monasteries and learning about Tibetan Buddhism, the best time to visit is during the winter months of December, January, and February. The weather is cold but dry during this time, making it ideal for spending long days indoors exploring temples and monasteries. You'll also have the chance to see some of Tibet's most important religious festivals, like Losar (Tibetan New Year) and Monlam (the Great Prayer Festival).
No matter when you decide to visit Tibet, be sure to pack plenty of layers! The weather can change quickly at high altitudes, so it's always a good idea to have a jacket or scarf handy.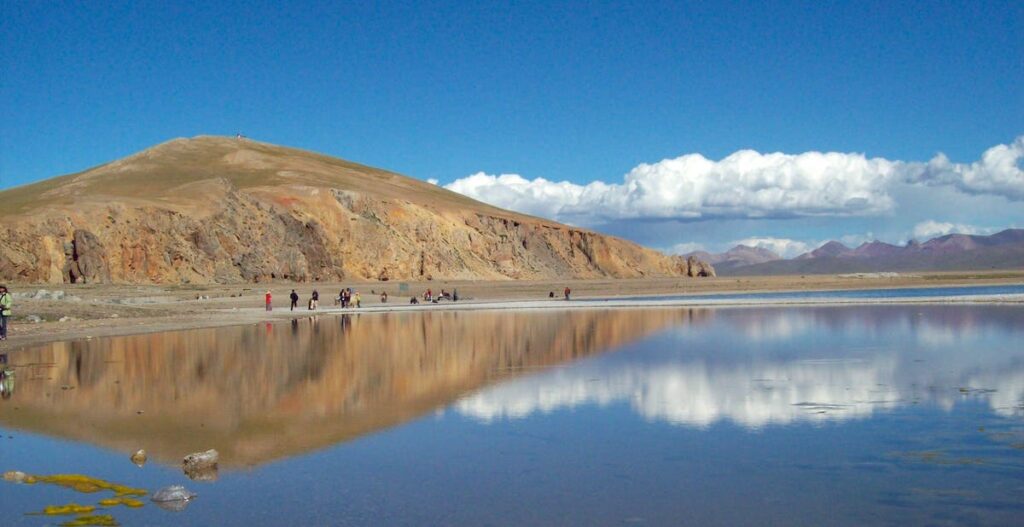 1. Potala Palace: This UNESCO World Heritage Site is the former winter palace of the Dalai Lama and a must-see when visiting Tibet. The 13-story building is over 3,700 meters above sea level and contains over 1,000 rooms, 10,000 shrines, and a library with over 200,000 rare manuscripts.
2. Jokhang Temple: This is the most sacred temple in Tibet and a pilgrimage site for Tibetan Buddhists. The temple was built in the 7th century and houses a statue of the young Buddha which is said to be made from solid gold.
3. Namtso Lake: Located at an altitude of 4,718 meters, Namtso Lake is the highest saltwater lake in the world. The lake is beautiful any time of year but especially so in summer when it's surrounded by green hills and grazing yaks.
4. Everest Base Camp: No trip to Tibet would be complete without a visit to Everest Base Camp where you can get up close and personal with the world's tallest mountain. You don't have to be an experienced climber to enjoy this experience – there are plenty of guided tours available that will take you to base camp and back safely.
5. Samye Monastery: Founded in 775 AD, Samye Monastery is considered to be the first monastery built in Tibet and is a great example of Tibetan Buddhist architecture. The monastery is
Cultural Dos and Don'ts in Tibet
When traveling to Tibet, it is important to be respectful of the local culture. Here are some dos and don'ts to keep in mind:
Do:
-Dress conservatively. This means covering your shoulders and knees.
-Remove your shoes when entering temples or homes.
-Be patient. Things move at a slower pace in Tibet.
-Try new things! Tibetan food is delicious and unique.
-Bargain politely. It is expected when shopping for souvenirs.
-Ask permission before taking photos of people or monks.
-Respect religious beliefs and ceremonies.
Don't:
-Litter. There is little infrastructure for waste management in Tibet.
-Get angry or lost your temper. Losing face is a big no-no in Tibetan culture.
-Haggle too aggressively. Remember, bargaining is part of the fun!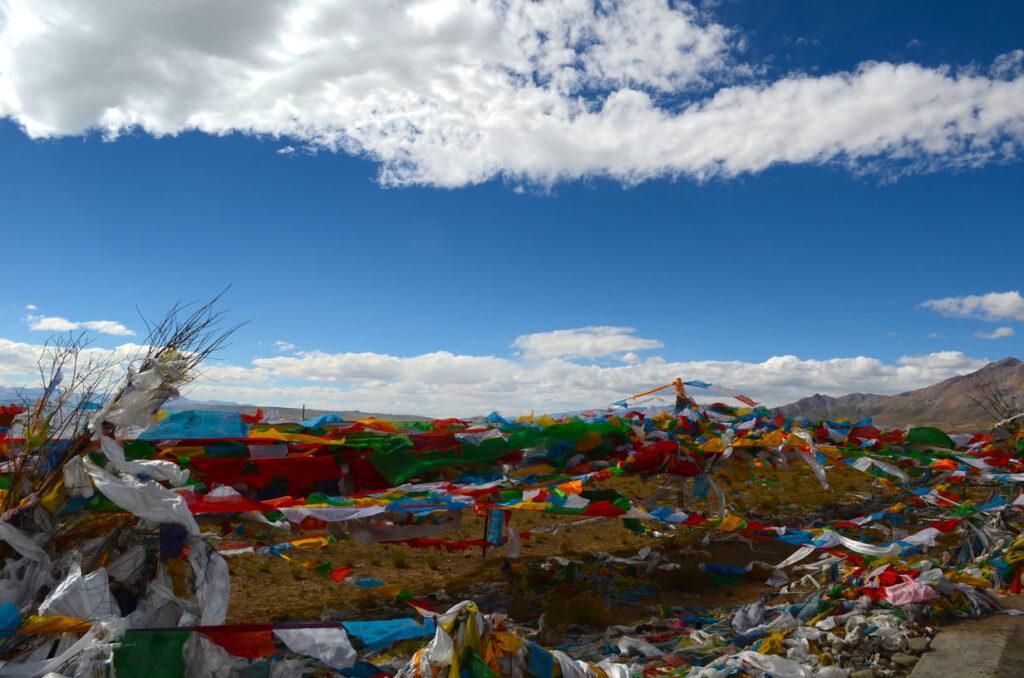 Conclusion
Visiting Tibet can be an incredibly rewarding and enriching experience, but it's important to do your research before you go so that you have the best trip possible. Hopefully, these seven tips will help make sure your journey is as smooth and successful as possible. From packing warm clothes to making sure you are mindful of local customs, a little preparation ahead of time can make all the difference in maximizing your adventure in this beautiful country. Safe travels!